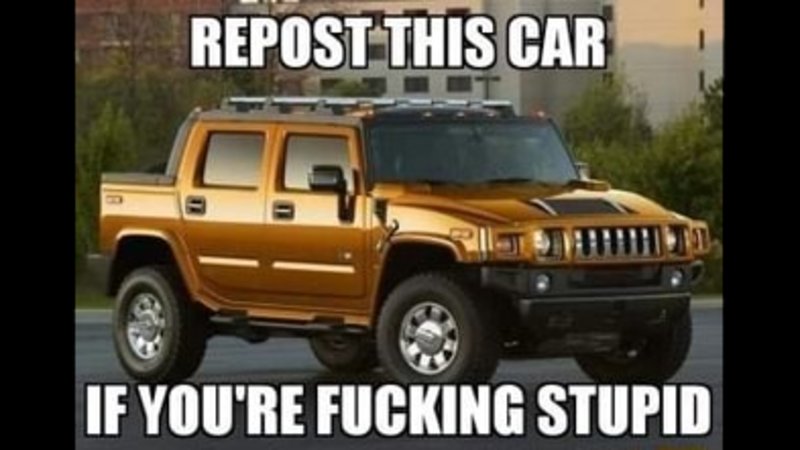 This submission is currently being researched & evaluated!
You can help confirm this entry by contributing facts, media, and other evidence of notability and mutation.
About
Repost if X refers to a series of memes encouraging others to repost if a presented condition is met. People reposting might not agree with the condition and maybe reposting ironically. The Repost If X format has spawned many derivatives and is often used in image macros and GIF captions.
Origin
One of the first ironic uses of the phrase "repost if X" was in the copypasta meme 5ever. In the original Tumblr post, the author Deathray-Deathray[1] describes a sad romance story with poor English in Comic Sans while encouraging others to reblog the pos (shown below).

Spread
On April 17th, 2014, iFunny user BrothersGrimm_2015 published an early example of the "repost if X" meme with a gif caption reading "Lasagnafest 2014 republish if you were there" featuring multiple Garfields walking (shown below).[2] This particular post would later inspire posts about going to Lasagna fest of a certain year. Similar memes were made in late 2015[3][4].

Memes in the "repost if X" format branched off with a meme in 2015 called share if you agree which paired said phrase with bizarre images, mocking Facebook posts with similar sentiments.
On January 14, 2017, Instagram user edgejackal posted a meme mocking the absurdity of a Facebook repost meme with the text "What would you do if we accidentally had sex? Repost if your brave"(shown below, left).[5] The image's origins are unknown, but it is similar to the What would you do if we kissed meme (shown below, center). A since-deleted Tumblr post featuring the image was reblogged by user mydogisabutt on May 6th, 2018 gained 10,000 notes in two years (shown below, right).[6]

The "repost if X" format exploded in popularity in 2019. On February 25th, 2019, a sped-up GIF caption of JackSepticEye reading "Repost if you're a fan of jacksepticeyes greasy cock against your cheek" was scraped by Me.me. [7] An October 18th repost of the meme on r/okbuddyretard by Reddit user SsCrewdd gained over 6,800 upvotes.[8]

Related memes
Repost If X or Y
Repost if X or Y is an ironic repost meme typically used to express a user's sexual desires while allowing for plausible deniability.

Share If You Agree
Share If You Agree, sometimes phrased as Like If You Agree, is an expression used to solicit more interaction on Facebook posts in order to expose them to a wider audience.

Share If You Don't Think
Share If You Don't Think is an internet catchphrase used as a caption in cropped image macros to express a user or character's feelings of stupidity or thoughtlessness while encouraging others to repost the image.

!
X Fandom Is Dying, Repost If You're A True Fan
X Fandom Is Dying, Repost If You're a True Fan is a series of ironic snowclone memes that humorously suggest that members of a certain fandom should share the post to prevent their fandom from dying. The memes often reference made-up fandoms or subcultures and products which could hardly qualify for possessing a fandom.



External References
Recent Videos
There are no videos currently available.