Warning: This page contains material that may be considered not safe for work.
About
Hentai Haven is a pornographic website devoted to anime-style pornography (Hentai) content, specifically hentai. In December 2018 the site was shut down for unknown reasons and was relaunched on May 12th, 2019.
History
HentaiHaven.org was registered on July 27th, 2014.[1] Over the following four years, it became one of the most well-known hentai websites online. It was highly rated by porn site guide The Porn Dude,[2] who gave the site five thumbs up and called it his "favorite hentai site."

The site was notable for the spread of hentai memes, specifically with regards to its tagging system. Screenshots of the site's tags were often used in Hentai Tags memes. Hentai Haven was the first site to use the infamous Ugly Bastard tag.
Shutdown
On December 19th, 2018, Hentai Haven shut down for an unknown reason. All of the site's content was unavailable and the site's homepage[3] read:
HH was born during a time when fansubs were pretty much dying. New shows were subbed weeks after release, most sites had lackluster interfaces and didn't give a crap about the content they were putting out.
HH changed all that.
But as a wise man once said, every journey must come to an end – and unfortunately, it ain't the happy kind this time. There's plenty of options out there now. Fansubs are faster than ever. Streaming sites are better than ever. There's no longer a real need for HH. We've done our part. Now it's up to the rest of you to carry the torch.
Thank you for visiting and supporting us over the years. It's been a wild ride. And you will all be sorely missed.
Sayonara.
Others theorized it could be due to a general cracking down on adult-content globally.[4] There may also be legal reasons behind the shutdown, as it was reported that Hentai Haven had lost its loli tag and that Google had received copyright claims against the site.
Online, users paid tribute to the site through a variety of memes. PewDiePie tweeted about the shutdown, saying "you deserved much more than this," gaining over 2,100 retweets (shown below).

Twitter user @Oso_The_Bear posted a "Join Us In Heaven" parody (shown below, left). User @novafist1 posted a photoshopped Spider-Man 2 screenshot about the site (shown below, right).


Cooperation With Fakku
After the shutdown, the Hentai Haven homepage changed to read "We're teaming up with FAKKU to save HH!"[3] Fakku is a Hentai manga publisher.[5] As of January 4th, 2019, there are no additional details. On December 22nd, 2018, YouTuber Lost Pause posted a video about the news, gaining over 500,000 views (shown below).
They Took Down Hentai Haven
On December 31st, 2018, YouTuber TheRealElite posted a video in which a child laments the fall of Hentai Haven, gaining over 204,000 views (repost shown below).
The video was reposted to Reddit's /r/videos[6] on January 2nd, 2019, where it gained over 8,200 points. The video was covered by The Daily Dot.[7]
Relaunch
On May 12th, 2019, Hentai Haven was relaunched.[8][9] Despite earlier talks with hentai manga publisher FAKKU, the website remained independent.
We're back. Hentai Haven 2: Electric Boogaloo. We're operating on our own. We weren't purchased by anyone. We're still the same HH you know and love.
But we couldn't have done it without Fakku. So we want to thank them first for helping coordinate things behind the scenes legally to get back online.[…]
Our goal is to make a 100% legal, 100% free, hentai anime streaming website. Better than any other legal streaming site you've ever seen.
As the timer counting down of the time of the launch appeared on the website, numerous posts celebrating the relaunch appeared on Reddit, Instagram and other platforms (examples shown below).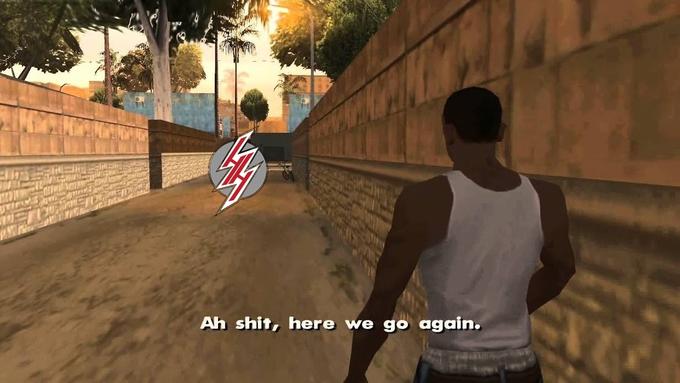 Within an hour following the relaunch, Hentai Haven servers went down due to an increased number of visitors to the website.[10]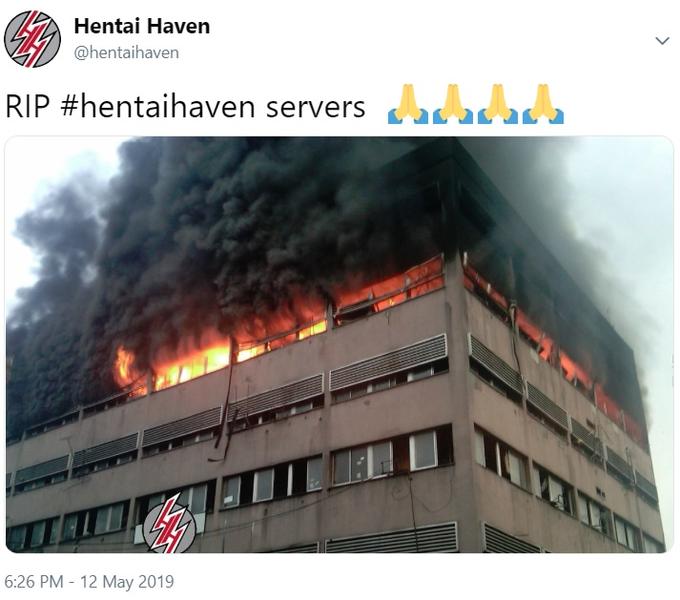 #HHisDead
On July 7th, 2019, creator of Hentai Haven known as Papa HH posted a statement on Hentai Haven's main page, also tweeting it, in which he accused FAKKU of taking over the site and backing out on the promises which were given in good faith, launching a hashtag #HHisDead.[11] The tweet gained over 10,800 retweets and 27,400 likes in two days (shown below).

On the same day, FAKKU founder Jacob Grady tweeted a response to the accusations, in which he stated that he was following his intention to legitimize Hentai Haven and properly distribute the income which the site generated, not mentioning the current status of Papa HH in the company (shown below).[12] The tweet gained over 210 retweets and 960 likes in one day.

On the same day, former staff members @heavenrend and @Fyurie posted a series of tweets in which they claimed not being paid by Papa HH after the site shut down on December 19th, 2018.[13][14] However, on the same day, they, as well as other HH staff members confirmed being reached out to by Papa HH and paid in full.[15][16][17]
On July 8th, Papa HH posted a response to Jacob Grady's statement (shown below) in which he accused him of the predatory overtake and deception, adding that he would consider further cooperation with FAKKU under certain conditions (shown below).[18]



Search Interest
External References