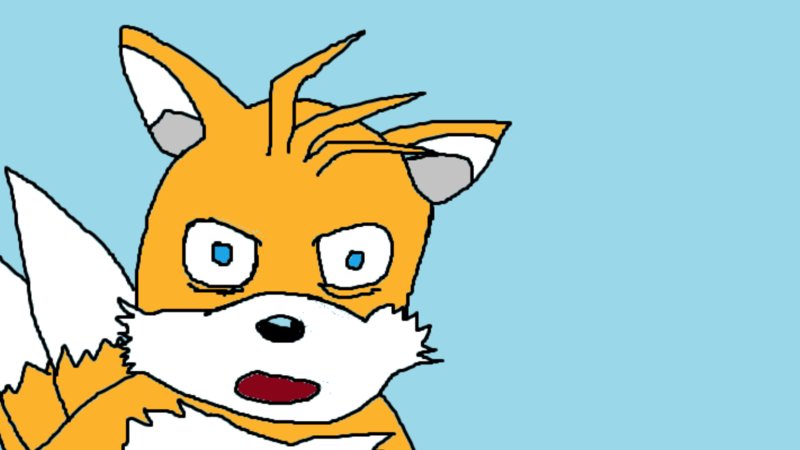 About
Tails Gets Trolled is a ongoing crossover webcomic series initially posted to DeviantArt by user Lazerbot.[1] Characters from Sonic the Hedgehog and other popular media like Super Mario Brothers and Looney Tunes appear in the comic. The story of the comic is centered around an ongoing war between Sonic character "Tails" and the other characters versus a mysterious band of trolls. While the comic was initially notorious for its poor spelling, grammar, and gratuitous violent imagery, it also gained a following due to its absurdist humor and engaging plot.
History
On October 10th, 2011, DeviantArt user Lazerbot uploaded the first page of "Tails Gets Trolled."[1]

The comic rapidly gained infamy after it was discovered by Something Awful users.[2] On February 18th, 2012, a post about the comic was posted to the Something Awful forums by user Nunez. Users on the forum began to mock the comic due to its perceived poor quality, but later found an earnest appreciation for the series.
On March 25th, the YouTube channel tailsgetstrolled released a reading of the comic, gaining over 100,000 views (shown below). Later, a new YouTube channel, ultimatetailsgetstrolled, was made to continue the reading of the comic after the owner of the original channel stopped updating.[6]
Meanwhile, users on the Something Awful forums produced fan art of the comic (examples shown below).[3]


On August 4, 2012, Lazerbot's DeviantArt account was hacked, and he began posting the comic on his new account, UltimateLazerbot[4], and llTailsGetsTrolledll[5] beginning in 2017.
Several fan-made websites have also popped up to host the series outside of DeviantArt. The first of these sites was tailsgetstrolled.com, then later tailsgetstrolled.org after the former site was abandoned.[10] This eventually became the official website, as new pages are no longer being posted on DeviantArt.
The comic went on an indefinite hiatus in 2017, after 22 chapters and an unfinished script of Chapter 23. However, it would make a comeback in 2019 when fans of Tails Gets Trolled got in contact with Lazerbot and offered to help out with drawing the 23rd chapter. This lead to the official return of the series as a collaborative project, with Lazerbot and his brother/co-writer Embergram continuing to write more pages for the fan volunteers to draw out, and Lazerbot occasionally contributing his own pages as well.
As of December 2021, Tails Gets Trolled is ongoing, with the 25th chapter currently being released.
Online Presence
The comic has been documented on TV Tropes[7] and has a wiki dedicated to it.[8] In May 2018, a PCP University lecture[9] for the comic was posted on YouTube, which received several hundred thousand views. The comic is also the origin of the Unsettled Tom meme, which gained popularity in March 2019. In September 2020, YouTuber Cybershell released a video chronicling the history of Tails Gets Trolled, which also gained several hundred thousand views.[13]
Search Interest
External References