Warning: This page contains material that may be considered not safe for work.
About
Bench Tails is a drawing of Sonic the Hedgehog character Tails from an extremely pornographic fan art webcomic featuring Tails and two small animal children. The first image of the comic showing Tails on a bench has been used as a trolling forum weapon and later in photoshopped parodies as it became notorious.
Origin
The comic which spawned the image is called "Two Babies One Fox" and was written by Inkbunny user Unistar with art by Launny. It was posted to Inkbunny on April 8th, 2013 (cover shown below).

In the comic, Tails graphically has sex with two young children and forces them to defecate on each other and eat it. The first image in the comic is of Tails sitting on a bench and watching the children play in a sandbox.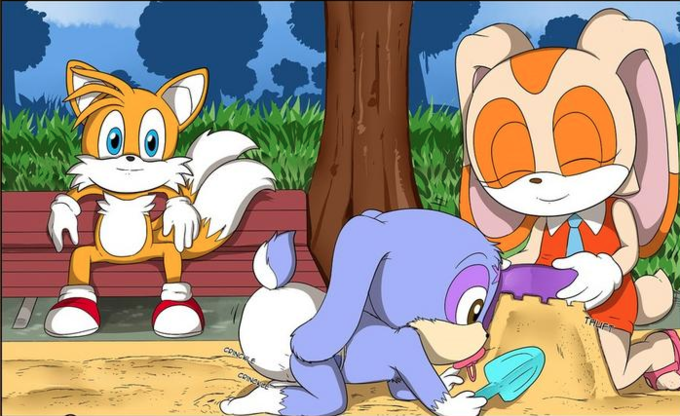 Spread
The comic quickly gained notoriety for its graphic content. Encyclopedia Dramatica created a page for the comic. It appears the image of Tails on a bench became a forum weapon intended to remind others that the comic exists on 4chan shortly after the comic's creation. A post to /r/4chan from August 25th, 2014, illustrated how one 4chan user brought up a "painful memory" by comparing Tails' design in Sonic Boom to the Tails in "Two Babies One Fox" (shown below).

Over the following years, the image of Tails continued to be reposted as a way to remind others of the comic's existence. On April 28th, 2017, the image was posted to /r/cringeanarchy[2] as "a reminder this exists." On November 6th, 2015, an anonymous 4chan user posted the cover to Yuki.la,[3] causing others to Google the comic and react with disgust (shown below).

In December of 2017, a Tumblr devoted to posting photoshops of Bench Tails, projectbenchsquad,[4] launched. On November 9th, 2017 YouTuber BlueDecade uploaded a short video about the comic that gained over 6,200 views (shown below).
Various Examples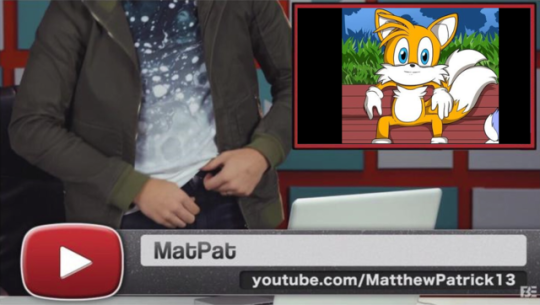 Search Interest
External References
All Videos 21 total
This gallery contains videos that may not be suitable for public viewing.
All Images 49 total
This gallery contains images that may not be suitable for public viewing.