This submission is currently being researched & evaluated!
You can help confirm this entry by contributing facts, media, and other evidence of notability and mutation.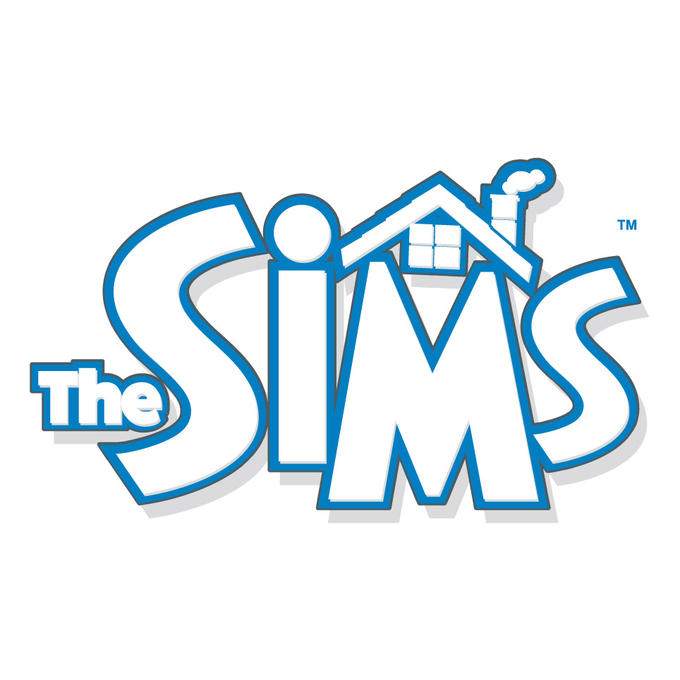 About
The Sims[1] is a franchise of strategic life simulation video games developed by Maxis. Since the release of the first game in 2000, it has become the best-selling PC franchise of all time.[2] Its gameplay revolves around creating a family, building a house and managing both parties by feeding and building relationships for the former, and spending money for the latter.
History
The first game in the franchise, The Sims[3], was developed by SimCity developer Will Wright and released on February 4th, 2000. The game utilized both 2D and 3D graphics renderings to create a world for virtual people known as Sims that the player could control. Though the Sims in this game have a level of free will, there were certain important actions that would not be completed without player intervention, such as finding a job or paying their bills. Additionally, the game operates as more of a sandbox game, with no specific goals or quests to complete, meaning someone could theoretically play the game indefinitely. By March 22nd, 2002, the game had sold more than 6.3 million copies, making it the best-selling PC game of all time.[4] By 2005, a total of seven expansion packs were released for the core title, each adding new items, activities and characters to the game. As of October 2013, The Sims has a Metacritic[5] score of 92 out of 100 with a user score of 7.8.
The Sims 2
The Sims 2[6] was released on September 14th, 2004 for Windows and June 13th, 2005 for Mac, featuring completely 3D graphics throughout the game. Within ten days, the game sold more than a million units[7], breaking the record for EA's largest PC launch. The new game broke down Sims' lives into stages ranging from babies to elders and introduced a number of new social interactions and personality traits. Upon its release, it received an Editor's Choice Award from GameSpy[8] and went on to receive a 90 out of 100 score on Metacritic.[9] By 2008, the game had been ported to consoles and eight expansion packs and nine item-specific packs had been released. In April of that year, EA announced they had sold more than 100 million games in The Sims franchise.[10]
The Sims 3
The third game in the franchise[11] was released simultaneously for Mac and Windows on June 2nd, 2009, with a console and smartphone release on October 26th, 2010. The game offered a new system of rewards called Lifetime Happiness where a Sim has certain wants based on their personality traits and their Lifetime Wish, a goal that is based on achieving a top-level career, maxing out a skill, or a mix of the two. Within its first week, the game sold 1.4 million copies[12], making it EA's best-selling launch at the time. As of October 2013, there have been nine item packs and ten expansion packs released with an eleventh scheduled to hit shelves on October 22nd. As of the same time period, The Sims 3 has an 86 out of 100 score on Metacritic.[13]
The Sims 4
On May 6th, 2013, EA announced The Sims 4[14] would be released for Windows and Mac in March 2014. While not much information has been revealed about the game, the revamped Create-A-Sim section and the game's emotional-based gameplay was shown at the 2013 Gamescom event[15] in August 2013.
Online Presence
EA maintains a number of social networking sites for The Sims franchise, including a YouTube channel[16], Tumblr blog[22], Instagram account[23], Twitter account[17] and Facebook fan page[18], which has accrued more than 13.6 million likes as of October 2013. The official site also offers a forum[19], an area for players to exchange clothing, houses, patterns, pets and other items with each other[20] and an official store[21] where users can purchase premium content for the game with SimPoints, which can be purchased from the website with real currency.
Fandom
Outside of the game's official sites and social networking accounts, dozens of fan sites have popped up since 2000. That year, the newsgroup alt.games.the-sims[36] launched as well as the first fansite, The Sims Resource[39] (shown below, left) Over the years, The Sims Resource has expanded to offer not only a discussion forum for fans of the game, but also a space where people could share their clothing, items, places and Sims for download. As of October 2013, many of the downloads are free but the site offers a subscription service to access all of its content. A similar website, Mod The Sims[40] (shown below, right) was created i n July 2007, focusing on free downloads. In addition to hosting standard content downloads, Mod The Sims also offers tutorials on how to create your own objects as well as modifications that affect things like gameplay, house design or image textures.


In November 2006, The Sims Wiki[37] was created and has accrued more than 8,600 pages as of October 2013. A subreddit[38] for the game launched In October 2009, gaining more than 19,000 subscribers in just under four years. Between 2011 and 2013, at least three major fansites for The Sims have launched, Sims-Social[41] for the now-defunct Facebook game, BeyondSims[42] and Sims Globe.[43]
On Tumblr
Fans of the games on Tumblr use a number of hahstags to share screenshots from the game including #TheSims[24], #Simblr[25], #Sims3[26] and #TS3.[37] Additionally, dozens of single topic blogs dedicated to the franchise have appeared on Tumblr since December 2010, when Fuck Yeah Sims Meme[28] was launched. That month, the blog began sharing advice animal style image macros utilizing a PlumbBob[29] (the green diamond used to show which Sim is currently being controlled) and captions describing some of the strange activities the Sims partake in that often do not translate to real life.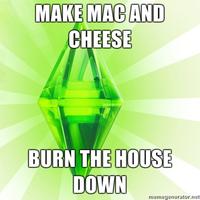 Other Sims blogs on Tumblr included those dedicated to errors like Sims Gone Wrong[30] and Fuck Yeah Sims Glitches[31], a block dedicated to the first game[32], blogs that mash up The Sims with other fandoms like Pokemon[33] and Homestuck[34] and a confession blog to anonymously share feelings about the game and its fandom.
Related Memes
Keisha Fabo
Keisha Fabo is the name of a customized character made in The Sims 3 that is the subject of the machinima YouTube series of the same name. The characters portray over-the-top versions of African American female stereotypes and the episodes have gained more than 2 million views combined.
Search Interest
External References