About
There Are No Accidents refers to a series of exploitable images featuring Master Oogway, the animated tortoise from the 2008 film Kung Fu Panda. The three-panel meme features an image or word that the author considers to be an accident sandwiched between the same image of Master Oogway and his phrase "There are no accidents." However, in the third panel, the word "no" is scratched out, and thus referring to whatever is in the second panel as an accident.
Origin
The earliest available occurance of this image of Master Oogway appearing online comes from the Zillion Designs[1] blog on June 4th, 2014. However, the author did not use the image as a meme, but rather an signifier for the themes of the blog post. It was also available in a similar form in a YouTube [2] video uploaded by 2Cor12.9 on November 7th, 2013.

On September 5th, 2017, Redditor [3] King_of_Connaught posted a three-panel meme featuring the image in the /r/dankmemes subreddit. The original image is in the first panel, the word "anime in the second panel and the original image with the word "no" crossed out in the third. The post (shown below) received more than 1,200 points (92% upvoted).

Spread
Over the next few days, Redditors on /r/dankmemes posted variations of the meme. Sometimes, the third image would be altered to change the character of Oogway or the punchline would be altered to indicate that the second panel was not an accident (examples below).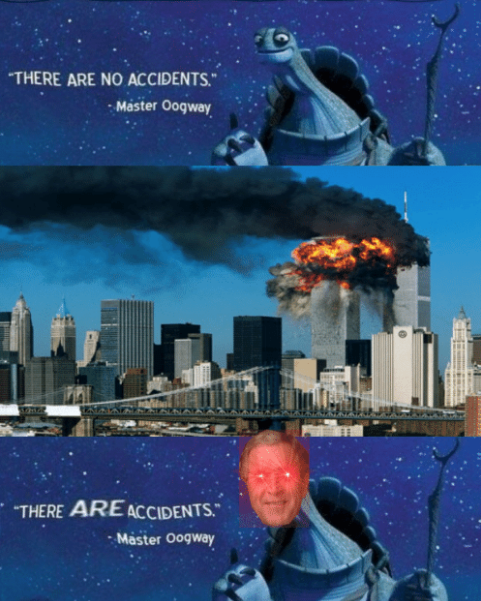 On September 6th, Redditor[4] abradilf_lincler posted a variation of the meme, featuring Adolf Hitler in the second panel, in the /r/MemeEconomy subreddit. The post (shown below) received more than 1,900 points (92% upvoted).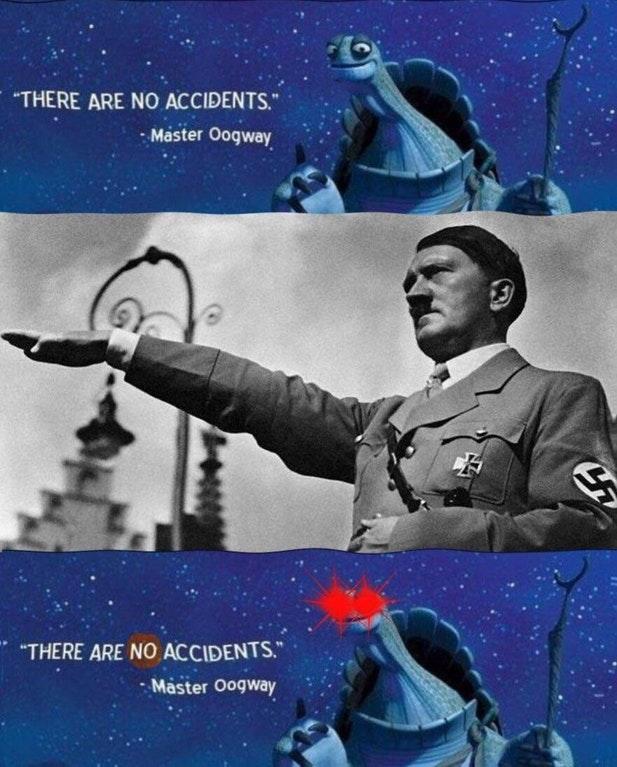 Various Examples






Search Interest
External References
Recent Videos
There are no videos currently available.