Time Traveler Conversation
This submission is currently being researched & evaluated!
You can help confirm this entry by contributing facts, media, and other evidence of notability and mutation.
About
Time Traveler Conversation, also known as Time Traveler:, refers to a joke format in which a time traveler inadvertently reveals the future to an unsuspecting person. The format's punchline typically takes the form of a reaction image expressing surprise.
Origin
On December 25th, 2017, the Doctor Who Christmas special "Twice Upon a Time" aired on the BBC. In the episode, the Twelfth Doctor, a time-traveling being, encounters a World War I Captain.[1] The two have the following interaction:
The Captain: Is this madness? Am I going mad?

Twelfth Doctor: Madness? Well, you're an officer from World War One at the South Pole, being pursued by an alien through frozen time. Madness was never this good.

The Captain: World War One?

Twelfth Doctor: Judging by the uniform, yes.

The Captain: Yes, but what do you mean… one?

Twelfth Doctor: Oh… sorry. Spoilers.
Spread
On February 27th, 2019, Twitter [2] user @townsinned tweeted, "time traveler whos machine broke and has no idea what year it is: hey have any big events happebed recently? guy: oh yeah man you havent heard about the war to end all wars? time traveler: oh you mean world war one? guy: haha………..one?" (shown below, left).
Months later, on July 4th, Reddior [3] user No-BrowEntertainment posted a similar joke that featured a Toro Max reaction image. That day, others shared the meme. Redditor [4] Feynmedes posted the image, receiving more than 8,500 points (92% upvoted) and 110 comments in less than one week (shown below, center).
Following the July 6th posts, various variations of the format grew in popularity. On July 10th, Redditor[5] bluedragon0131 posted a variation of the meme that referenced resurrecting late actor Stefán Karl Stefánsson and featured the Surprised Joji reaction. The post received more than 60,000 points (86% upvoted) and 710 comments in less than one week (shown below).



TikTok
On July 12th, 2019, TikTok user @kristenpetratos uploaded a video rendition of the time traveler conversation (shown below, left). The video gained over 915,700 likes and 45,200 shares in four days. The next day, many TikTok users posted similar videos using the same sound clip and the "distorted" effect at the end. TikTok user @ryaniscrying's video gained over 582,200 likes and 19,800 shares in three days (shown below, center). That same day, the TikTok user who uploaded the first soundbite used in time traveler videos, @rain_cwb , upload his own rendition based on the sound clip (shown below, right). The video garnered over 6,500 likes in three days.
Various Examples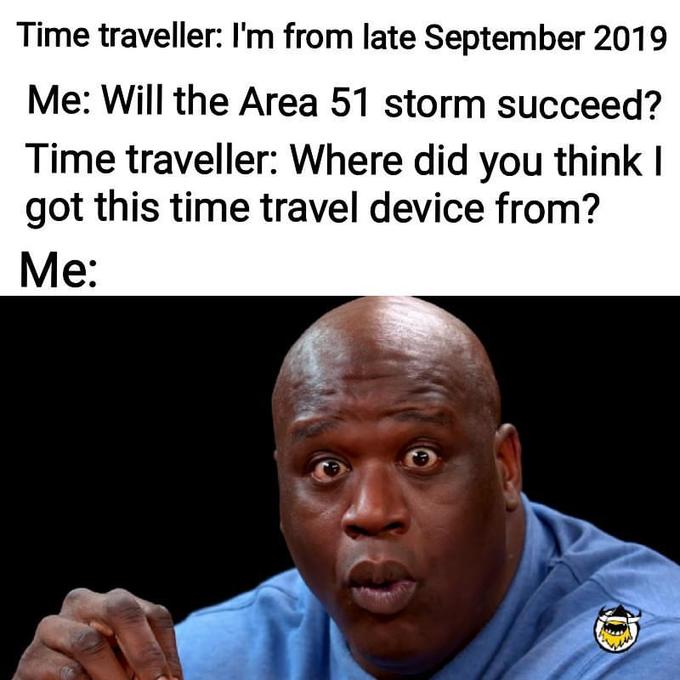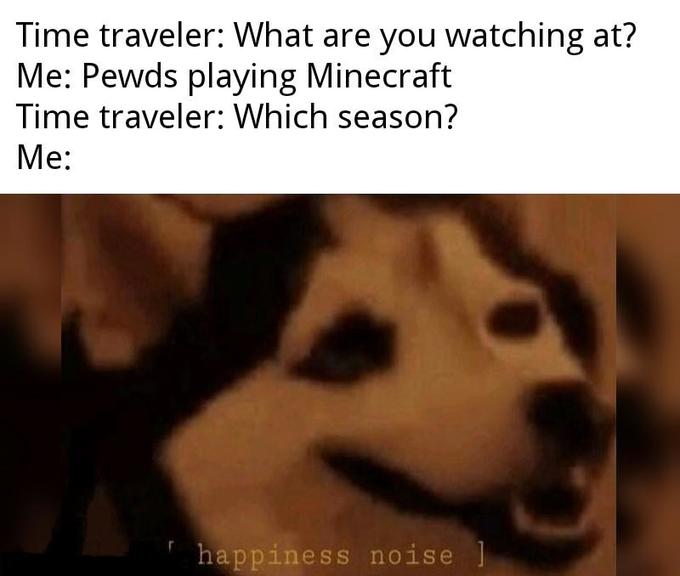 Search Interest
External References
Recent Videos
There are no videos currently available.