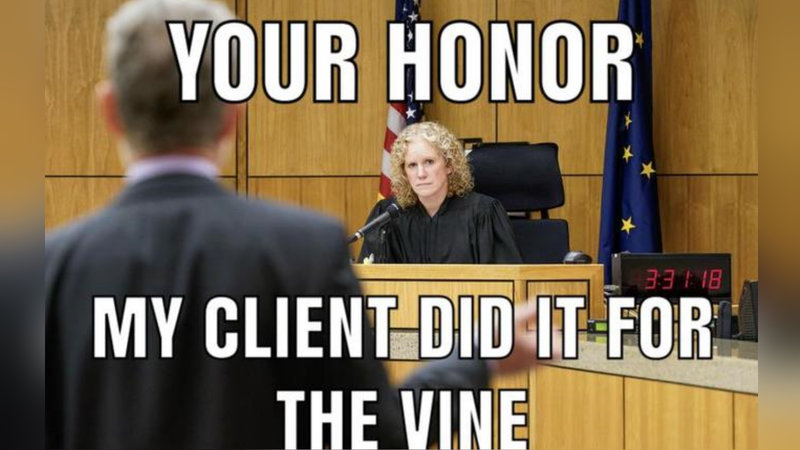 This submission is currently being researched & evaluated!
You can help confirm this entry by contributing facts, media, and other evidence of notability and mutation.
About
Your Honor refers to a series of image macros in which a lawyer presents an absurd defense for their client, starting with the phrase "Your honor." The format gained popularity in /r/okbuddyretard subreddit in 2020 following a viral post and often features Breaking Bad and Better Call Saul character Saul Goodman as the lawyer.
Origin
On January 20th, 2020, Redditor[1] SunglassGaming posted a meme in which a defendant addressed the judge with the argument that he should be set free due to 524 people on the online petition platform Change.org demanding so. The meme received over 41,600 upvotes in six months (shown below).

Spread
The format did not receive notable spread until March 2020, when several viral posts based on the snowclone were posted in /r/okbuddyretard and /r/dogelore subreddits. For example, on March 2nd, 2020, Redditor[2] xpussyslayerx1234 posted a meme referencing the 2019 film Joker that received over 2,200 upvotes in six months (shown below, left). On March 16th, Redditor[3] Rooster_Tamer posted a meme that gained over 19,600 upvotes (shown below, center). On March 18th, Redditor[4] GarlicBreadDLC posted a meme that received over 27,200 upvotes in five months (shown below, right), also contributing towards the spread of ironic use of Do It for the Vine format in the following months.



Starting in mid-March 2020, the format started being associated with character Saul Goodman from the drama series Breaking Bad and Better Call Saul, portrayed by Bob Odenkirk. On March 21st, 2020, Redditor[5] Snaccetti posted the first known meme within the format featuring the character (shown below).

The format maintained notable popularity in /r/okbuddyretard in the following months with multiple viral examples posted in Spring and Summer 2020.
Various Examples






Templates


Search Interest
External References