PROTIP: Press 'i' to view the image gallery, 'v' to view the video gallery, or 'r' to view a random entry.
This submission is currently being researched & evaluated!
You can help confirm this entry by contributing facts, media, and other evidence of notability and mutation.
About
CM Punk is the stage name of American professional wrestler Phillip Jack Brooks who is known for his outspoken and sharp-tongued in-ring personality and having won nearly a dozen of World Championship titles since his career debut in 2006.
History
Wrestling Career
Brooks first became interested in wrestling after forming a backyard league called "Lunatic Wrestling Federation" with his friends and brother Mike Brooks sometime in the mid 1990s, during which he adopted the ring name CM Punk to represent his tag team Chick Magnets (CM) he had founded with partner CM Venom.
In 2000, Brooks joined the Independent Wrestling Association Mid-South and quickly rose to the top of the roster, thus establishing himself as an up-and-coming pro wrestler. In September 2005, Brooks joined the WWE development territory Ohio Valley Wrestling (OVW), where he subsequently won the championship title on November 9th. In June 2006, Brooks performed in his first ECW match and became champion in September of 2007.
In June 2008, Brooks was drafted WWE's Raw in the 2008 WWE Draft. On November 20th, 2011, Brooks was crowned as the WWE Champion, the title which he held for 434 days until his defeat by The Rock on January 27th, 2013 (shown below). Brooks' reign eventually earned him the title of "the longest-reigning WWE Champion of the modern era."
Resignation from the
WWE
On January 29th, 2014, TMZ[1] reported that Brooks had abruptly left the WWE due to conflicts over the script for an upcoming WrestleMania match. On the same day, Fox Sports[2] published an interview with Brazilian Jiu Jistu (BJJ) expert Rener Gracie, who claimed that Brooks had expressed interest in competing in Mixed Martial Arts (MMA) instead and that he had a natural talent for BJJ. On February 5th, 2014, following the wrestler's resignation from the WWE, Jason David Frank, an actor and MMA fighter known for his portrayal of the Green Power Ranger Tommy Oliver in the American sci-fi television franchise Power Rangers, posted a status update challenging CM Punk to an MMA fight in response to the wrestler's resignation from the WWE.
In the coming days, several news sites reported on the public challenge, including UpRoxx,[3] Cage Side Seats,[4]MMA Fighting[5] and Bloody Elbow.[6]
Social Media Presence
As of February 2014, the official CM Punk WWE Facebook[7] page has received over 3.6 million likes and the @CMPunk Twitter[8] feed has accumulated upwards of 2.14 million followers.
Related Memes
CM Punk is Not Impressed
CM Punk is Not Impressed is a photoshop meme featuring a cutout image of Brooks wearing a scowling expression. The original screen captured image comes from the August 1st, 2011 episode of WWE Raw.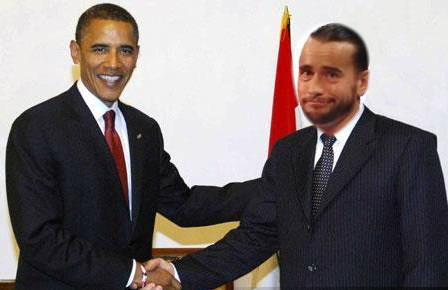 Personal Life
Phillip Brooks was born on October 27th, 1978 in Chicago, Illinois. He has stated that he is an atheist and lives a "straight edge" lifestyle free from drugs and alcohol. Brooks has purportedly had romantic relationships with professional wrestlers Shannon Spruill, Tracy Brookshaw, Maria Kanellis, Amy Dumas and AJ Lee.
Search Interest
External References
Recent Images
There are no images currently available.
Facebook Comments