Floor Gang vs. Ceiling Gang
About
Floor Gang vs. Ceiling Gang is a viral debate sparked by PewDiePie which gained popularity among the YouTuber's fanbase in mid-April 2020. The debate was ignited by PewDiePie claiming that he is "floor gang" and that "ceiling gang" is cringe, with his fans responding with memes and posts defending one gang and attacking the other.
Origin
On April 8th, 2020, YouTuber PewDiePie posted[1] a video titled "When Anime Meets English YLYL". In the video, PewDiePie is sitting on the floor and shouts "Floor gang!" at the start. In the video, he clarifies that he doesn't have a table to record his videos behind.
Floor gang! Floor gang! Sitting on the floor recording videos for millions of viewers gang! Yeah!
In the following days, PewDiePie[2][3][4] posted more videos which he recorded while sitting on the floor, making jokes about representing "floor gang" and calling "ceiling gang" cringe (videos shown below).
We're still here, floor gang. Imagine being ceiling gang. Cringe?
Spread
The joke prompted memes and debate among the PewDiePie fans, primarily in the /r/Pewdiepiesybnussuibs subreddit, with the communitiy members making posts about being either in the "floor gang" or the "ceiling gang" and ridiculing the other group. For example, on April 10th, 2020, Redditor[5] Destaviour posted a meme that received over 12,800 upvotes in two weeks (shown below, left). A April 15th post by Redditor[6] idkmahri received over 6, 00 upvotes in one week (shown below, right).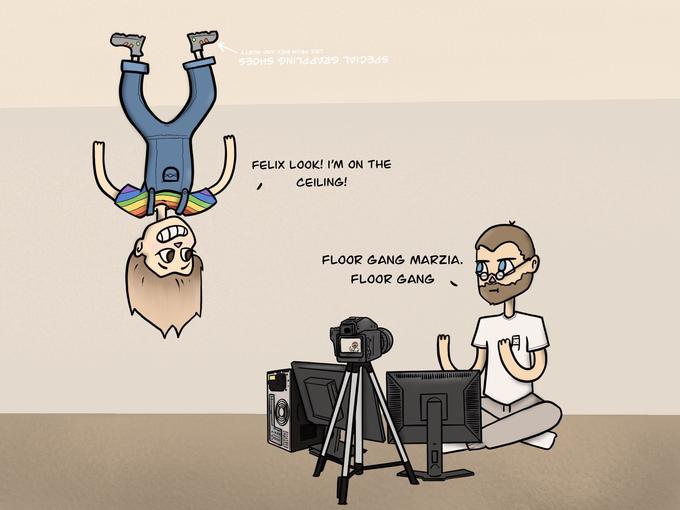 Various Examples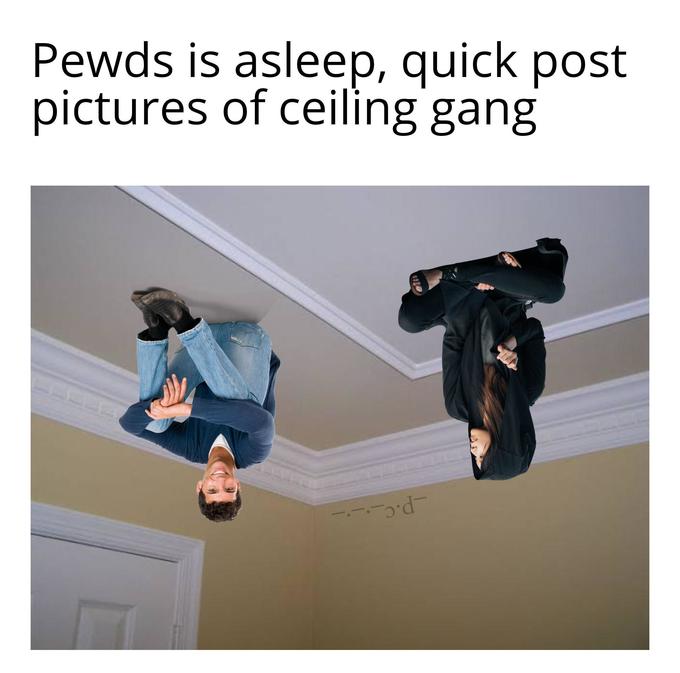 Search Interest
External References
Recent Videos
There are no videos currently available.