Joke's On You, I'm Into That Shit
About
Joke's On You, I'm Into That Shit is a reaction image macro featuring a screenshot from the 1984 fantasy animated television series He-Man and the Masters of the Universe. The meme features the character Skeletor pointing with the caption "joke's on you, I'm into that shit." Online, people use the meme to express acceptance of another's criticism as a point of pride.
Origin
On September 25th, 1984, the Masters of the Universe episode "The Great Books Mystery" aired in the United States.[1] In the episode, Skeletor points at fellow villain Batros, a frame later used in the meme (shown below).
The origin of the frame used as a meme is unknown. On September 14th, 2019, Redditor RienvenderVen in the /r/memes[2] posted the earliest known usage with the caption "When your friend shows you some fetish shit" (shown below).

Spread
Months later, Twitter[3] user @dexbonus posted the image with the caption, "most recent selfie : last saved meme." The post received more than 1,700 likes and 175 retweets in less than one year (shown below, left).
The meme grew in popularity on Reddit four months later, on June 3rd, when Redditor Eatmydonkey1 shared the image on the /r/memes[4] subreddit, receiving more than 39,000 points (99% upvoted) and 90 comments in less than three months (shown below, center). The following month, Redditor Hawke1010 shared the image in the /r/memes[5] with the caption "Girlfriend: 'Kiss my ass!'" The post received more than 60,000 (97% upvoted) and 300 comments in less than one month (shown below, right).



Various Examples






Templates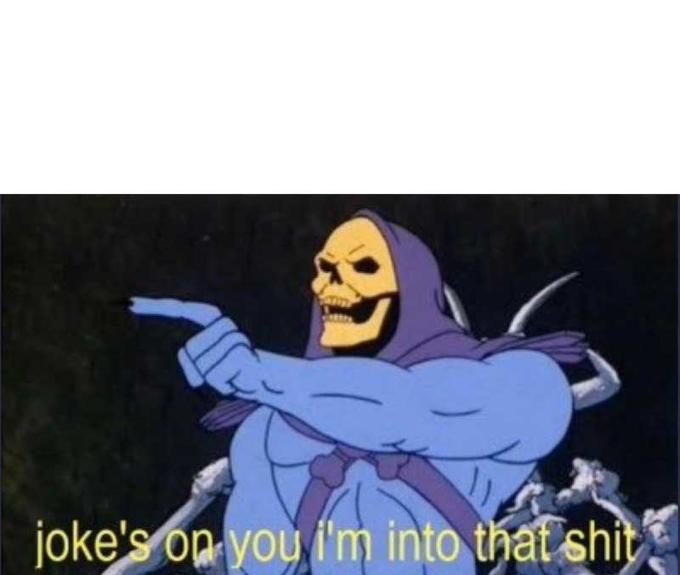 Search Interest
External References