About
Maury Lie Detector, also known as The Lie Detector Determined That Was a Lie, is an advice animal image macro series featuring a screen captured image of the Maury tabloid talk show host Maury Povich, with captions presenting various claims as fabrications. The series plays off a recurring theme involving the use of lie detectors on the show, in a similar vein to the You Are Not The Father image macro series mocking the show's frequent paternity testing.
Origin
Episodes centered around the use of polygraph tests have been a recurring theme on the Maury show, where guests agree to the lie detector test to support or contest various claims (shown below).
On October 2nd, 2012, a page titled "Maury Povich LOL" was created on the image macro website Meme Generator,[1] featuring an image of Maury Povich reading off a card while seated in a chair with many captions ending with the phrase "the lie detector determined that was a lie."
Spread
On October 21st, 2012, Redditor stopsayingyolo submitted a Maury Povich image macro titled "How I feeling [sic] studying for an exam" to the /r/funny[4] subreddit, which featured the caption "Professor claimed the exam will look just like what was covered in lecture / the lie detector determined that was a lie" (shown below, left). On December 8th, Redditor I_From_Yugoslav posted an image macro on the /r/AdviceAnimals[5] subreddit mocking people who threaten to delete their Facebook profiles (shown below, right).


The meme saw little activity until September 21st, 2013, when Redditor 4dolfin submitted a Povich image macro to the /r/AdviceAnimals[6] subreddit, which joked about using a computer for masturbation (shown below, left). In the first four days, the post gained over 5,100 up votes and 40 comments. On September 23rd, Redditor 4dolfin submitted an image macro to /r/AdviceAnimals[7] criticizing those who fail to pay back loans on time (shown below, right), gathering more than 23,800 up votes and 790 comments in the next 48 hours.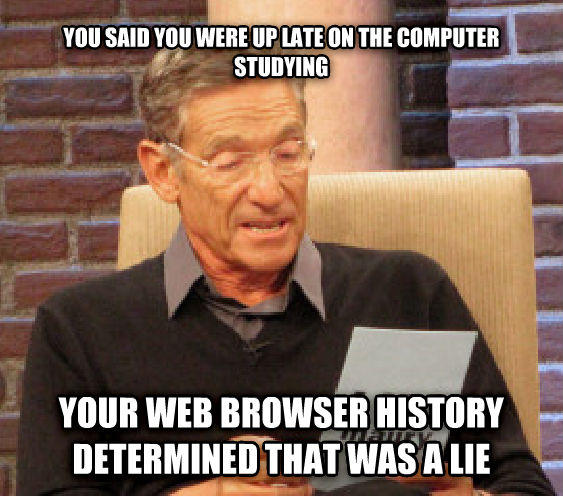 Notable Examples
As of September 2013, the "Maury Lie Detector" Meme Generator[2] page has garnered upwards of 1,000 images and the "Maury Povich LOL"[1] page has received over 800 images..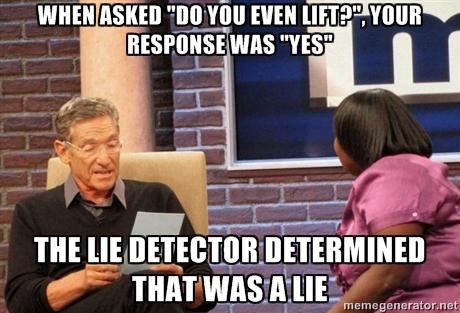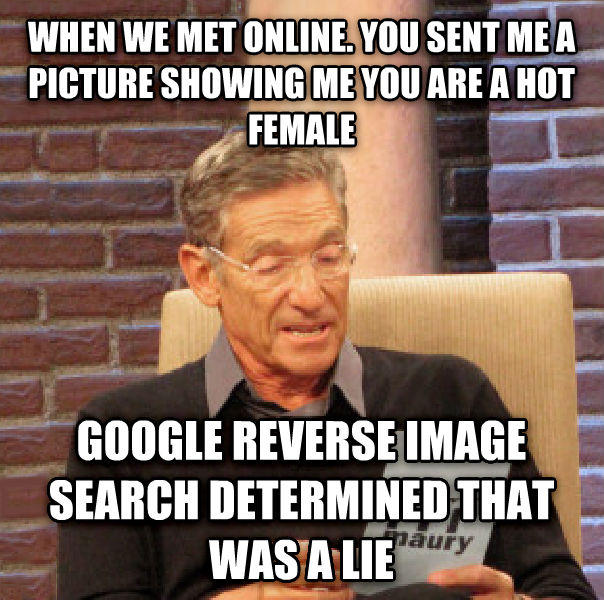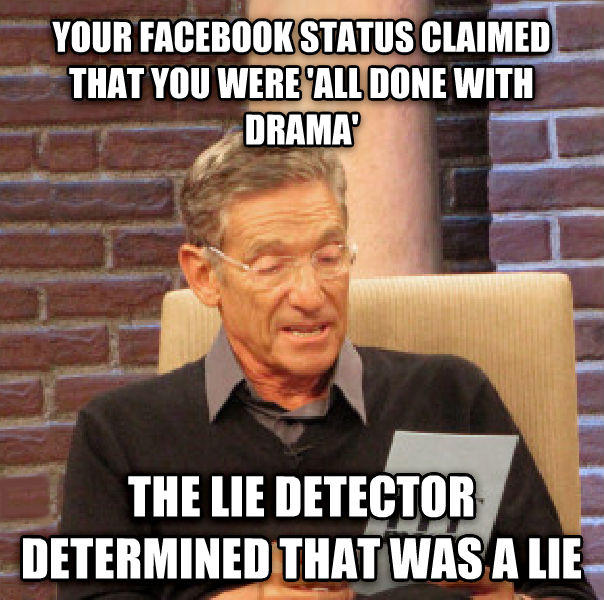 Search Interest
External References
Recent Videos
There are no videos currently available.