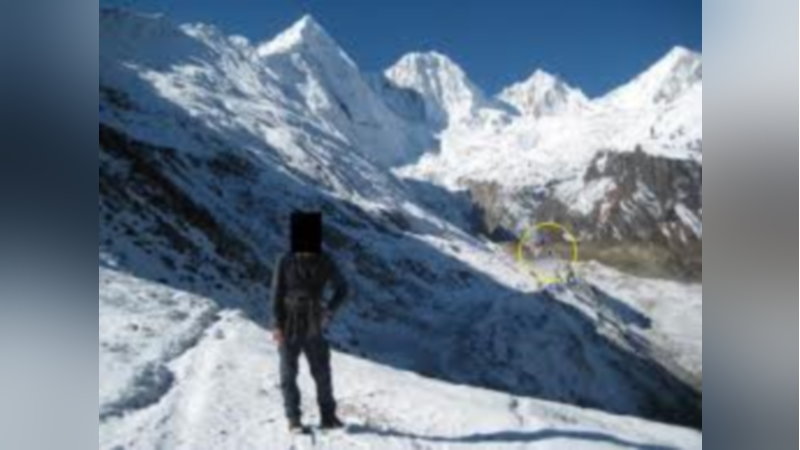 About
SCP-096, also known as Shy Guy, is an SCP Foundation object. In the SCP Foundation universe, SCP-096 is a tall, pale humanoid, which reacts with extreme aggression when a person sees its face, chasing and killing any and all people who have seen it. One of the most well-known SCP objects, SCP-096 is a popular subject of memes in the SCP community.
Origin
On March 17th, 2010, SCP Foundation[1] user Dr Dan created an entry for SCP-096. The entry describes a Euclid-class (originally Euclid/Keter) humanoid SCP object of tall, disproportional proportions. The SCP has long arms, pale skin devoid of pigmentation and no body hair, and is able to open its mouth up to four times the norm of the average human. SCP-096, usually docile, reacts with extreme violence when a person sees its face, whether directly or through a photograph or video, chasing and killing that person, who is referred to as SCP-096-1. In the SCP Foundation universe, all cases of a person seeing even a glimpse of SCP-096's face resulted in a fatality.
SCP-096 will cover its face with its hands and begin screaming, crying, and babbling incoherently. Approximately one (1) to two (2) minutes after the first viewing, SCP-096 will begin running to the person who viewed its face. […] No known material or method can impede SCP-096's progress. […] Upon arriving at SCP-096-1's location, SCP-096 will proceed to kill and [DATA EXPUNGED] SCP-096-1. 100% of cases have left no traces of SCP-096-1.
Spread
While the SCP Foundation article provides no imagery of SCP-096, it's most recognized appearance is that in SCP – Containment Breach videogame (in-game appearance shown below, left and center).[2] The character was first added to the game in its 0.6 version on November 29th, 2012.[3] Additionally, the game introduced SCP-096's scream soundbite which triggers upon the player seeing its face (shown below, right).


Following the growth of popularity of both the SCP Foundation and the SCP – Containment Breach, SCP-096 achieved significant popularity in memes in SCP meme communities such as /r/DankMemesFromSite19,[4][5] being among the most popular SCPs mentioned in memes alongside SCP-173 and SCP-106.



Related Memes
Four Fucking Pixels
On August 12th, 2012, SCP Foundation[6] user Dr Dan submitted Incident 096-1-A, a short story which described a particularly violent breach involving SCP-096. In the story, the breach was caused by a mountaineer who looked at a photograph with SCP-096 in the background. While the image of SCP-096 was only four pixels large, it was enough to trigger an aggressive response.

Four pixels. Four fucking pixels. I doubt the guy even knew what he saw. He was probably just lookin' at the picture one day, noticed an off-color patch of snow, and went on with his day.
The quote "four fucking pixels" has sometimes been referenced in the SCP-related memes.
Enderman
Enderman is a Minecraft mob that reacts aggressively when the player looks directly into their face. Due to the similarity of Enderman's and SCP-096's behavioral patterns, the two are sometimes compared in memes.


Various Examples






Search Interest
External References