That's Where You're Wrong Kiddo
About
"That's Where You're Wrong, Kiddo," also known as "You're Wrong Kiddo," refers to an image of a crudely drawn character in sunglasses making a finger gun gesture with both hands while saying the aforementioned quote. Online, it is typically used as a reaction image to preface one's rebuttal to a statement put forth by another poster, in a similar vein to the use of "Let Me Tell You Why That's Bullshit" image macros.
Origin
The image was first posted by Tumblr user dajo42 on February 20th, 2016, with the caption "you can't just respond to everything with finger guns".[1] It obtained over 290,000 notes in about 9 months.

Spread
[this section is currently being researched; please request editorship to help!]
On June 16th, 2016, Reddit user TurtleLightning posted an edit of the image (shown below( to r/The_Donald. It obtained a score of over 6,500 (71% upvoted) in about 5 months.

Various Examples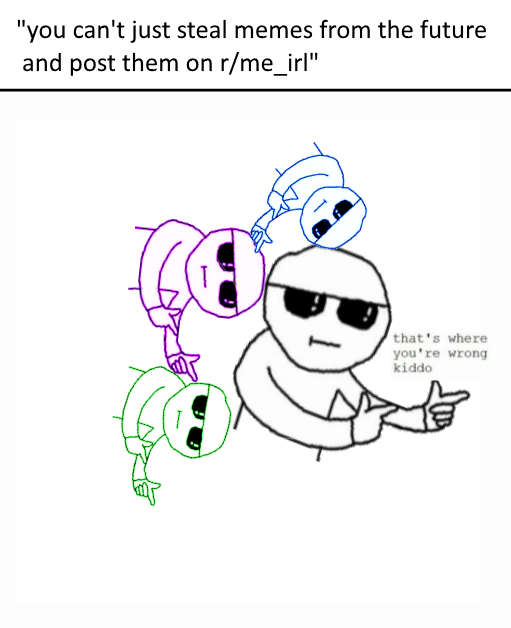 Search Interest
External References
Recent Videos
There are no videos currently available.