About
U R MR GAY refers to a coincidental quirk in the lettering that appears in the title of Super Mario Galaxy. Certain letters in the title are adorned with sparkles. In order, these letters are U, R, M, R, G, A, and Y. Considering "U" and "R" to be abbreviations for "you" and "are," and splitting the letters into words appropriately, there appears to be a hidden message of telling the viewer, "You are Mr. Gay". The observation has become a widely referenced internet joke for decades since it was first discovered in 2007.
Origin

NeoGAF users first learned about the U R MR GAY message in a thread discussing video game "box art of the year"[11]. Discussion of this particular game's title continued in its own dedicated thread, titled "Super Mario Galaxy boxart says you're gay"[4], on September 18, 2007.
Spread
Less than a day since NeoGAF users discussed the lettering, Destructoid[1] posted an article about it. Joystiq[2] and Kotaku[3] covered the discussion a few days later. People discussed the lettering on other sites, including the PlayStation Universe forums[7].
On the Club RSX[5] and Newgrounds[6] forums, mentioning U R MR GAY led to users deliberately removing letters from other video game titles in order to create humorous messages similar to the one from Super Mario Galaxy.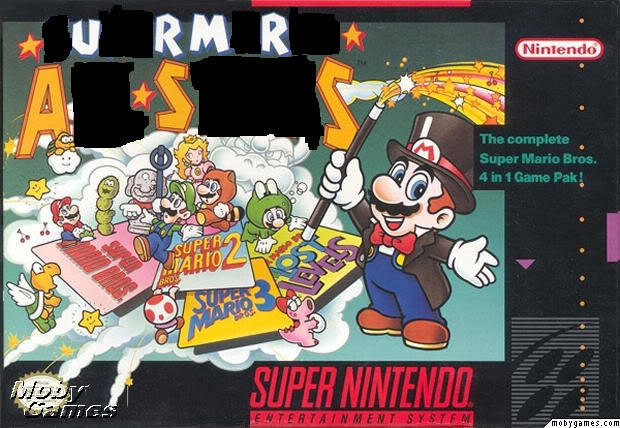 YA I M R U?

While the lettering in Super Mario Galaxy 2's title was styled identically to the first game, as Kotaku[8] reported, there appeared to be no way to find another accidental message. However, as covered by Destructoid[9] and The Escapist[10], some people noticed that looking at the letters in reverse yielded another message that could be seen as Y, A, I, M, R, and U (Yeah, I am, are you?).
Various Examples






Search Interest
External References