Who Is He and Why Does He?
This submission is currently being researched & evaluated!
You can help confirm this entry by contributing facts, media, and other evidence of notability and mutation.
About
Who Is He And Why Does He? refers to a series of snowclone memes based on the intentional misinterpretation of certain words and expressions. The format gained popularity on /r/okbuddyretard subreddit in late September 2019.
Origin
On September 25th, 2019, Redditor Raul_alb posted a meme captioned "Who is any% and why does he do so much speedrun," based on an intentional misinterpretation of any% speedrunning category as a nickname of a prolific speedrunner.[1] The post gained over 7,600 upvotes in nine days (shown below).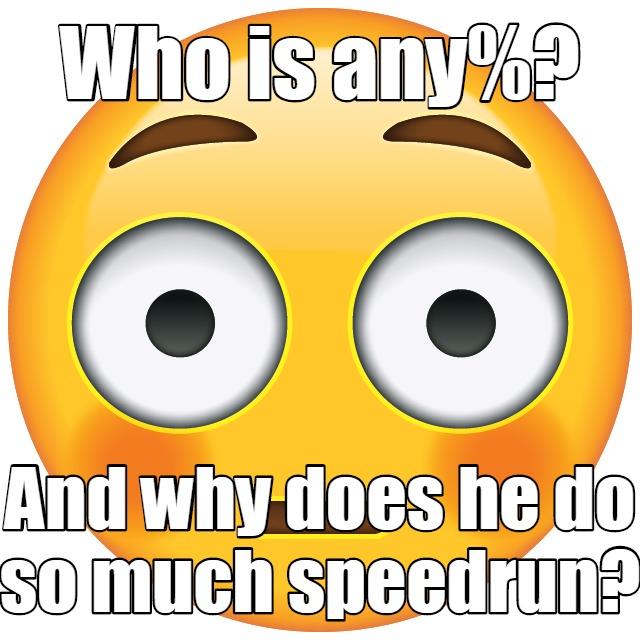 Spread
In the following days, the snowclone caption gained popularity in the /r/okbuddyretard subreddit. For example, a post by Redditor Hexxu made on September 25th, gained over 430 upvotes in nine days (shown below, left).[2] A September 29th, 2019, post by Redditor zakku1231 receiver over 3,200 upvotes in the same period (shown below, right).[3]


Various Examples






Search Interest
Not available.
External References
Recent Videos
There are no videos currently available.