Viners have been posting videos of people dancing accompanied by a catchy trap remix of the opening theme song for the Disney animated television series Little Einsteins.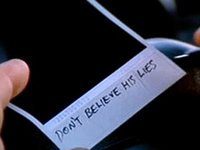 This multi-panel exploitable features screencaptured images from a pivotal scene in the 2000 psychological thriller film Memento.

The Internet erupted with a large-scale debate over what color fabric this dress is made out of, with some seeing black and blue while others saw white and gold.

The world as we know it nearly came to a halt yesterday afternoon when a pair of courageous llamas broke loose from a mobile petting zoo in Sun City, Arizona.

An octopus in Yallingup, Australia hops out of a tide pool and pulls a crab into its underwater lair.