PROTIP: Press 'i' to view the image gallery, 'v' to view the video gallery, or 'r' to view a random entry.
This submission is currently being researched & evaluated!
You can help confirm this entry by contributing facts, media, and other evidence of notability and mutation.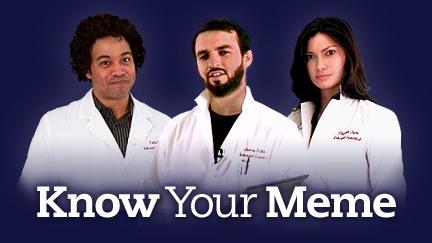 About
KnowYourMeme is a site used to document "memes" or popular phrases,images and videos on the internet.As of October 2012, the site consists of three content-based staff members (Brad Kim, Don Caldwell and Amanda Brennan) and one developer (James Wu).The Know Your Meme web site and web series were acquired in March 2011 by Cheezburger Network for an undisclosed seven-figure amount.
Origin
KnowYourMeme (From now on will be stated as KYM) started in the December of 2007 as a video series on Youtube made by Kenyatta Cheese, Elspeth Rountree, Jamie Wilkinson, and Andrew Baron.The first video was uploaded December 18th 2007
Spread
No clue will work later
Search Interest
Facebook Comments