Circus Afro / Afro Circus

About
Circus Afro, also known as Afro Circus, is a song from the trailer for the 2012 3D-animated film Madagascar 3: Europe's Most Wanted, which is sung by the character Marty, voiced by actor/comedian Chris Rock, wearing a rainbow-colored afro wig and full body clown paint. The song gained notoriety for its obnoxiousness after the trailer aired during an episode of the animated series The Legend of Korra.
Origin
The Circus Afro scene first appeared in the official trailer for Madagascar 3, which began to appear on YouTube[2] in early December of 2011. The scene in question features character Marty the Zebra, voiced by actor/comedian Chris Rock, in a polka-dot suit and rainbow-colored wig dancing around while singing the popular circus tune Entry of the Gladiators. The clip was followed by well-known house song "I Like to Move It" by Reel 2 Real featuring The Mad Stuntman. A video with just this Circus Afro scene was uploaded to YouTube on December 9th, 2011, which has more than 863,000 views as of June 2012.
Spread
The Afro Circus clip was shared on sites including entertainment blogs Stuff We Like[6], FunnyJunk[7] and film blog MovieWeb.[8] The song was also remixed on music sharing site Beatport[9] on December 20th, 2011. In March 2012, the single serving site Neverending Circus Afro[4] was created, featuring a continuous loop of the song, and a group called Circus Afro Circus[11] appeared on Facebook, which has only attained 589 likes as of June 2012.

On June 2nd, the commercial aired several times during an episode of the Nickelodeon animated series The Legend of Korra. During the broadcast, a thread was submitted to The Last Airbender subreddit titled "The only thing Korra fans hate more than Tarrlok right now…"[3], which linked to a stillshot of Marty in his clown suit from the trailer. The thread received 2010 up votes, 1118 points overall and 228 comments, many of which pointed out how annoying the clip was.

On June 6th, a GIF from the video was shared on Tumblr[10] where it received 61,292 notes in a little over a week. On June 7th, Circus Afro appeared in a thread on 4chan's /vp/ (Pokemon) board.[16] On June 9th, a single topic blog[15] was created to highlight the Circus Afro posts circulating on the site. Other GIFs and fan artwork surrounding Circus Afro can be found on deviantArt[12] and Tumblr under the tags #circus afro[13] and #afro circus.[14]

Notable Images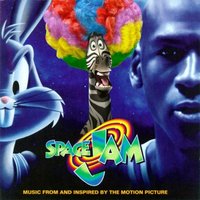 Notable Videos
As of June 2012, there are more than 1700 results for "circus afro" on YouTube[17] including mashups with other popular songs like Party Rock Anthem by LMFAO and Call Me Maybe by Carly Rae Jepsen.
Search Interest
References