This submission is currently being researched & evaluated!
You can help confirm this entry by contributing facts, media, and other evidence of notability and mutation.
About
Clodsire is a Pokémon introduced in the 2022 video game Pokémon Scarlet and Violet that became a quick fan favorite due to its friendly demeanor, round design and association with the character Rika. The Pokémon is the evolution of Paldean Wooper and inspired fan art and memes in the weeks after the game's release.
Origin
Clodsire debuted in Pokémon Scarlet and Violet, released on November 18th, 2022,[1] though its design leaked roughly 10 days beforehand when it initially began appearing online. It is a Ground and Poison-type Pokémon notably associated with Rika.

Spread
Clodsire proved a swift fan favorite following the game's release, as many commenters expressed love for the Pokémon's design. On November 20th, 2022, Twitter user @RealCouri[2] posted that while Scarlet and Violet have a lot of problems, their counter to complaints would be Clodsire, gaining over 5,200 retweets and 59,000 likes in three weeks (shown below, left). Many also commented they found it funny that Rika, an intimidating trainer in the games' Elite Four, used Clodsire as her "ace" Pokémon, contrasting her demeanor. On November 30th, user @searednerves[3] commented on how Clodsire and Rika had completely different vibes, gaining over 10,000 retweets and 82,000 likes in one week (shown below, right).


A significant amount of the fan art for Clodsire depicts it alongside Rika. For example, on November 28th, Twitter user @diviously[4] posted art of Rika subverting the player character's expectations with Clodsire, gaining over 7,500 retweets and 79,000 likes in 10 days (shown below, left).
Other fan artists also inserted Clodsire into preexisting meme templates. For example, on November 30th, Redditor DB_Void posted in /r/Pokemonart[5] with a redraw of the 500 Dollar Mareep meme using Nemona and Clodsire, gaining over 740 points in one week (shown below, right).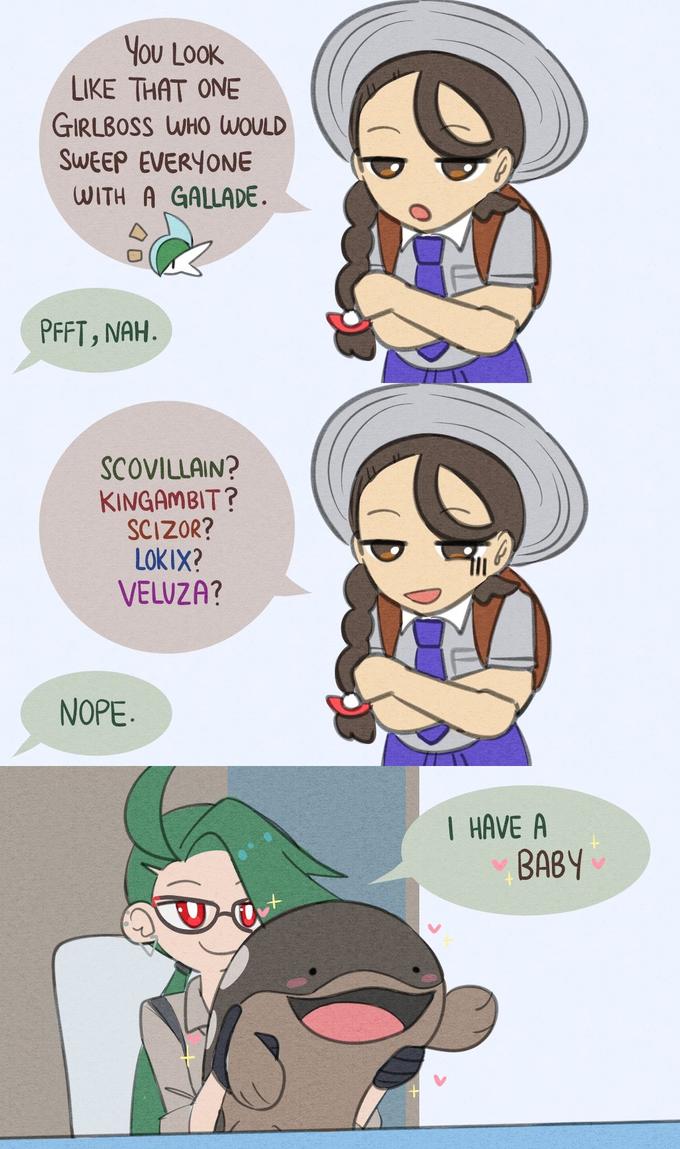 Various Examples






Search Interest
External References