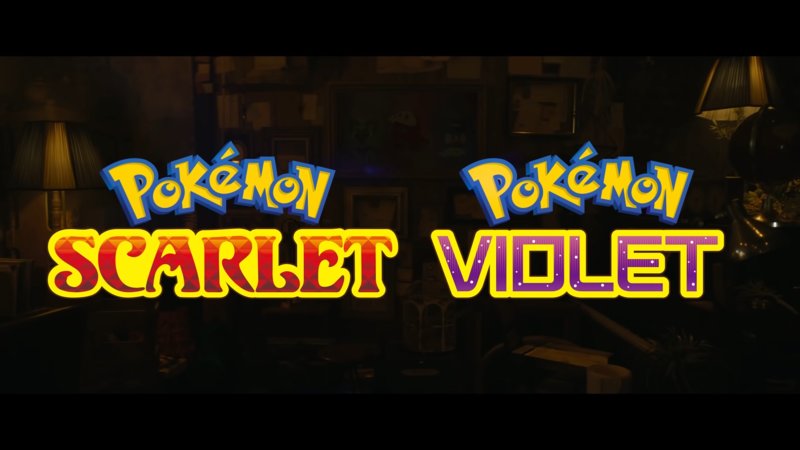 Pokémon Scarlet and Violet
About
Pokémon Scarlet and Violet are the newest generation of Pokémon that were announced on February 27th, 2022. The generation follows Sword and Shield which were released in 2019, with an expected release date of late 2022.
History
On February 27th, 2022, the 25th anniversary of the release of Pokémon Red and Green in Japan, Nintendo did a presentation[1] centered around updates on its mobile games, Pokémon Legends: Arceus and on the announcement of Pokémon Scarlet and Violet (shown below).
The announcement introduced the generation's three starter Pokémon: Sprigatito, the Grass type; Fuecoco, the Fire type; and Quaxle, the Water type, which each received a lot of fan attention.
Reception
Fan reception was immediately felt, and the hype was palpable. The features that people were most excited for were ones that seemed to take inspiration from the newly released and highly rated Legends: Arceus game, with the tweet by Twitter user @Benji-Sales[2] highlighted the key details that drove the positive reception (shown below).

Starters

After its introduction, people quickly began to joke about it becoming the target of Rule 34 like Gardevoir was in the past, since it was the first mammal pokémon introduced for this generation. Other users were quickly drawn to make Weed jokes for its green fur, leaf pattern on the face and reddish eyes, a few examples can be seen below.



Meowscadara
Meowscarada is the purported final evolution of Pokémon Scarlet and Violet grass-type starter Sprigatito according to a set of unconfirmed leaks that spread ten days before the release of the games. The leaked Pokémon divided the fandom, with some upset that Sprigatito was apparently evolving into a bipedal creature, while others were bigger fans of the design. The Pokémon inspired a significant amount of fan art, including a significant amount of rule 34 art.

Fuecoco

The little crocodile pokémon was quickly compared to the main character of the game Bubble Bobble, since they have similar body shapes (shown below). Some users have noted the minor similarity in the top of its head to that of another pokémon, Applin and Appletun.



Quaxly

Thanks to its hat, the duckling pokémon got compared to Donald Duck, another joke related to its hat was its appearance similar to the famous oppai hoodie (shown below). There have also been similarities drawn between it and Shuba Duck of Hololive fame.



Online Presence
Launch Day Bugs
Pokémon Scarlet and Violet Bugs refers to the controversy surrounding the poor technical performance of Pokémon Scarlet and Violet upon their release in November of 2022. Critics and players discussed and showcased bugs including egregious lag, disappearing characters and Pokémon, janky animations and textures that "popped in" upon release. Many blamed the game's poor release state on the technical limitations of the Switch and GameFreak's strict 3-year-development cycle for Pokémon games.
oof the reviews arent kidding about the terrible performance #PokemonScarletViolet #NintendoSwitch pic.twitter.com/0oDvYQmMqV

— cherrim @ pkmn scarlet (@Cherrim) November 17, 2022
pokemon scarlet working perfectly as intended pic.twitter.com/8EpjbMtIHz

— Patterrz (@Patterrz) November 17, 2022
Search Interest
External References