About
Coldsteel the Hedgeheg is a fan-made character from the Sonic the Hedgehog universe. The character is widely mocked online as a stereotype of an edgy teenager, which is full of grammar errors and 4th wall breaking descriptions.
Origin
On May 29th, 2013, Twitter[2] user Granfallogna posted an illustration of Coldsteel the Hedgeheg along with a copypasta containing his "bio," "likes" and "dislikes" (shown below). While the image was credited to "blood_skull_boi84," no original posting by this username has been found.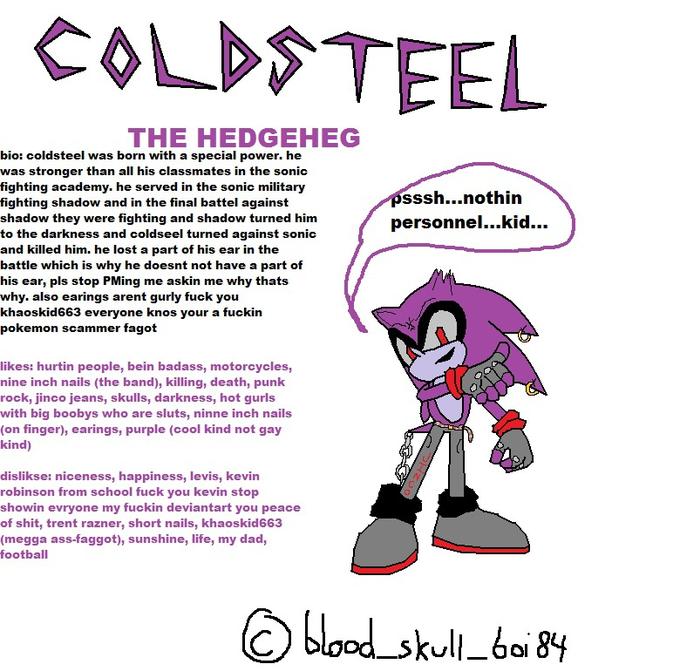 Spread
On June 5th, 2014, a YouTuber arizona tea uploaded a Vocaroo reading from 4chan titled "Coldsteel – the Hedgeheg Trailer" (shown below, left). On June 8th, 2014, YouTuber AirplaneRandy uploaded a parody trailer for the character, using audio from YouTuber arizona tea's video (shown below, right).
On March 28th, 2015, YouTuber Brendaniel uploaded a dramatic reading of a Coldsteel the Hegeheg copypasta (shown below). On December 3rd, the original Coldsteel the Hedgeheg illustration was uploaded to DeviantArt[5] by user bloodskullboi84, but with no evidence of being the original creator.
Various Examples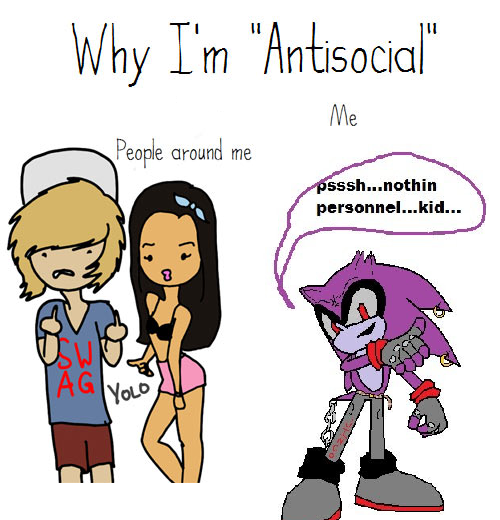 Psssh… Nothin Personnel… Kid…
"Psssh… Nothin Personnel… Kid…" is a bastardization of the phrase "Nothing personal, kid" and it is considered to be the catchphrase most commonly associated with Coldsteel the Hedgeheg. In forums and imageboards the phrase is used in reference mock edgy behavior[4], parodying how a character like Coldsteel would act a situation.

Search Interest
External References