About
It's Goofy Time! is a series of exploitable comics based on a single-pane illustration from the webcomic series The Parking Lot is Full originally published in 1998. The comic spawned an extensive collection of variations featuring alternative characters and captions when a blank template version of the illustration was posted on 4chan's /b/ (random) board in 2007.
Origin
The single-pane comic was originally published as part of the webcomic series The Parking Lot Is Full[1] illustrated by artist Jack McLaren and written by Pat Spacek. Described as crudely drawn with a touch of macabre, the webcomic gained a sizable cult following through its run from 1993 to 2002. The comic was first published on March 6th 1998 and portrayed an abusive father wearing a mask of the Disney character Goofy intruding upon his son's room with a belt in his hand.


Spread
The earliest known reference to "It's Goofy Time" can be found in an Urban Dictionary entry[16] for the phrase submitted on March 27th 2003. Th entry defined the phrase as indicative of a despicable act of child abuse. The illustration was submitted to the GIF art-sharing community YTMND[2] by user newsnm on May 12th, 2004. It spawned a number of duplicate sites featuring custom background music in the following year, though it never took off as a fad within the YTMND community. It also began to spread across the online artist community DeviantART[3] as early as in March 2006 and reached WolfGaming forum and KillerMovies forum[5] in September and December 2006 respectively. However, the user-custom versions didn't emerge until it was posted on 4chan's /b/ (random) board[6] on January 14th, 2007.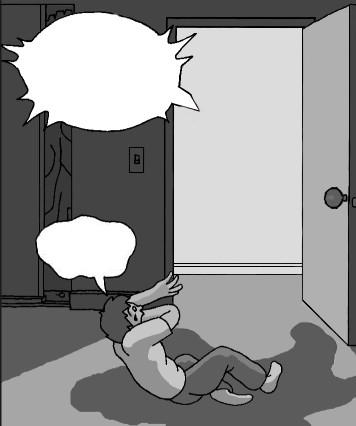 The thread generated more than 60 variations of the comic, many of them featuring other iconic characters from 4chan such as Mudkip, Prince of Bel-Air and the Dancing Banana among others. The comic was featured in another 4chan /b/ thread titled "now you can't unsee them"[7] on July 10th, 2007. A fanfiction thread featuring stories of an abusive Goofy character was posted onto 4chan's /co/ (cartoon) board [8] on November 23rd, 2008. The original comic was posted in a Bodybuilding forum[11] thread on December 19th that same year. The YouTube version[12] was uploaded on February 24th, 2007 by user gromitflash. The single serving site Its.GoofyTi.me was registered on November 13th, 2009.
Notable Examples






References in Pop Culture
The phrase "No, dad, no!" has been referenced by the fictional TV character of Sheldon Cooper in the CBS sitcom series Big Bang Theory in Season 3, Episode 20, titled "The Spaghetti Catalyst." In the episode, Sheldon has a nightmare after going to Disneyland during which he yells, "Goofy, no!"
Search Interest
External References