This submission is currently being researched & evaluated!
You can help confirm this entry by contributing facts, media, and other evidence of notability and mutation.

About
Spaghetti is a long, cylindrical pasta usually served with tomato sauce, herbs, and grated cheese. This dish has been usually attributed to Italian cuisine and culture, and has gained attention online via numerous memes.
History
Although the first known use was dated on 1874, the origin and early history of the term "spaghetti" was not well documented. The term comes from the plural of the Italian word spaghetto: a diminutive of spago ("cord, string") that comes from the late Latin term spacus.[1] Spaghetti later became popular in Italy during the 19th century as spaghetti factories were established, starting the mass production of spaghetti for the Italian market. The dish was later served in the United States during the late 19th century as Spaghetti Italienne, consisting of noodles cooked al dente, tomato sauce, and herbs.[2]
Online Presence
Unlike bacon or pizza, spaghetti doesn't have a staple fandom or spike in trends within the food porn community, as it mostly appears in popular memes. As of January 18, the most popular Facebook page for Spaghetti has over 200 thousand likes.[3] Websites such as Facebook[4] and Tasty[5] offer various recipes for different spaghettis and other pastas.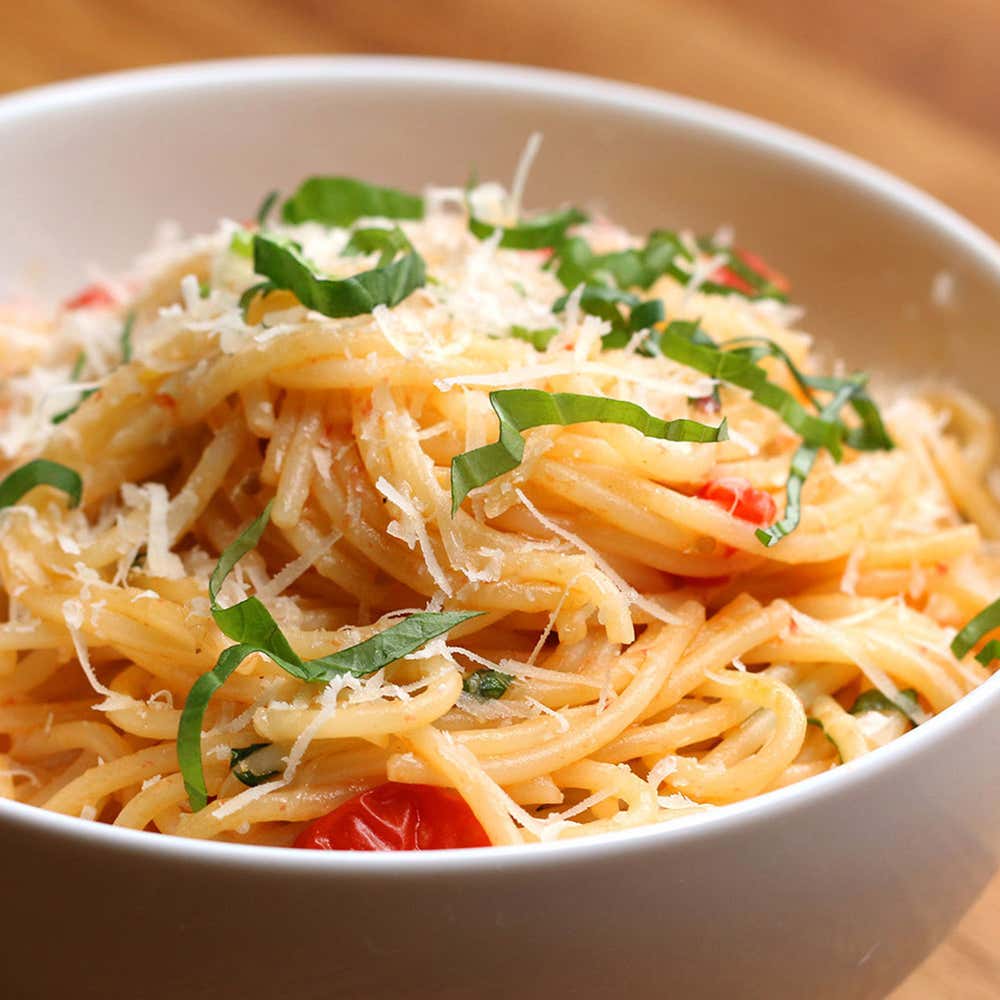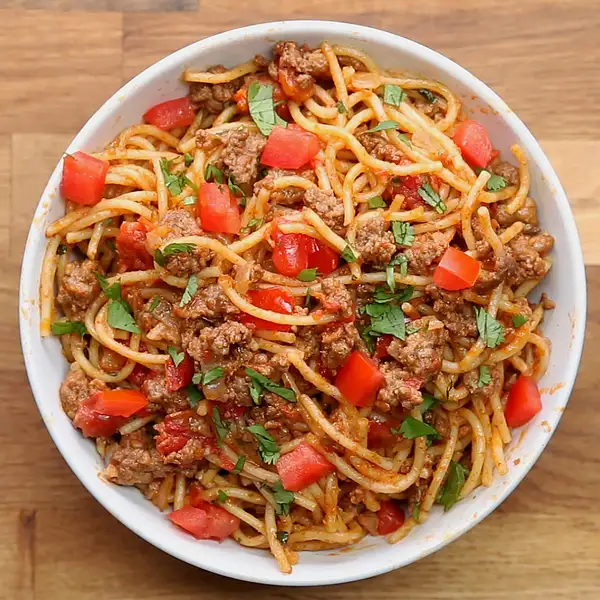 Related Memes
The Flying Spaghetti Monster
The Flying Spaghetti Monster is a satirical deity for the Church of the Flying Spaghetti Monster, a parody religious organization with followers known as "Pastafarians." The being resembles a large floating mass of cylindrical pasta with two large eyestalks that carries meatballs on each side of its body.

Lotsa Spaghetti
Lotsa Spaghetti is a catchphrase uttered by Luigi in a cutscene from the 1994 Phillips CD-i game Hotel Mario. This clip has been featured in numerous video remixes and YouTube Poops.
Spaghetti Cat
Spaghetti Cat is a still image of a cat sitting before a large plate of spaghetti. This image abruptly interrupted a live broadcast of The Morning Show with Mike and Juliet in August 2008 on the FOX network.
Interior Semiotics
(NSFW)
Interior Semiotics is a video depicting an art student's performance, in which she opens a can of expired Spaghetti-Os, rubs them on her shirt, and proceeds to finger herself while urinating in a can.

Spaghetti Stories
(NSFW)
Spaghetti Stories are a type of bait-and-switch copypasta posted on 4chan to troll others under the pretext of recounting a socially awkward or humiliating situation in greentext, ending with spaghetti suddenly falls out of one's pocket or fanny pack.

SpaghettiOs' Pearl Harbor Tweet
SpaghettiOs' Pearl Harbor Tweet features an illustrated drawing of its SpaghettiOs-brand cartoon mascot holding an American flag with a message commemorating the 72nd anniversary of the Japanese invasion of Pearl Harbor. This post was instantly met by backlash on Twitter.

Mom's Spaghetti
Mom's Spaghetti is a bait-and-switch copypasta derived from the lyrics of Eminem's 2002 hit rap single "Lose Yourself." Originating from the 4chan imageboard community, it is a notable example of spaghetti stories that usually start out as a personal anecdote about an embarrassing or socially awkward episode before ending abruptly with a sudden appearance of spaghetti.

When U Mom Com Home And Make Hte Spagheti
When U Mom Com Home And Make Hte Spagheti is an intentionally misspelled expression derived from a Tumblr post featuring a GIF of a dancing green alien.

Papyrus' Spaghetti
Papyrus' Spaghetti refers to a series of jokes associating the character Papyrus from the video game Undertale with spaghetti, in reference to a dialogue from him in the game.



Ostagram Spaghetti Mashups
Ostagram Spaghetti Mashups are images that have been processed with a photograph of spaghetti on the Ostagram convolutional neural network, which creates a new picture combining the two images together. The web application has been used to create a variety of humorous pictures, often making it appears as if people and fictional characters have been turned into a bowl of pasta.

Somebody Toucha My Spaghet
Somebody Toucha My Spaghet is a series of video remixes based on a scene from a 1939 animated cartoon The Three Bears.
Search Interest
References