About
Naomi Elizabeth is a producer, singer, visual artist and e-girl based in Los Angeles, California who started posting her music videos on YouTube in late 2010. Following an internet hiatus that began in 2017, she resurfaced on YouTube in 2020. Then in 2021, she started uploading esoteric text posts on Twitter and Instagram under the handle @thisisnaomie. She's been covered by Vice's i-D magazine, as well as referenced by Grimes on Tumblr and is known as an influencer on social media.
Background
Not much is known about Naomi's background outside of her artist personality. She is commonly understood to be a predecessor of enigmatic internet pop idols like Poppy and performs in the same vein of fabricated anonymity as PC Music artists and hyperpop. In a Reddit post uploaded by Reddditor carlyslayjedsen to /r/popheads[1] on August 8th, 2019, they describe Elizabeth as "proto-slayyter" in reference to PC Music artist Slayyyter.
In her Last.fm [2] profile, user pitbullfan420 stated that she's from Glendale, California. Additionally, her website[3] is minimal, adding to her anonymity. Links to her various paperback books and ebooks direct all complaints to "securityadmin@taquitos.net."
Online History
YouTube Music Videos
Naomi started posting music videos to YouTube in late 2010 according to a Dazed[4] article written about her in October 2017. Back in 2017, the link[5] to her first uploaded video "It's Not Easy When You're Me" was still accessible, however, her channel has since been deleted. The video was reuploaded on June 14th, 2020, when Elizabeth returned from her internet hiatus that started after the Dazed article's publication. Over the course of two years, the video's received roughly 9,400 views (shown below).
After uploading "It's Not Easy When You're Me" sometime in 2010, Elizabeth went on to make several videos including "The Topic is Ass" and "They Call Me White Chocolate," among others. An archived[6] webpage from October 16th, 2012, shows her then-most popular track "God Sent Me Here To Rock You" (uploaded on February 3rd, 2011) had amassed roughly 23,000 views in one year. Another archived[7] webpage from October 2019, however, displays fewer views per video, suggesting Naomi's tendency to remove and reupload content over the course of her career.
Grimes Shout-out
On May 11th, 2015, electronic musician Grimes reposted Elizabeth's music video for "God Sent Me Here To Rock You" to her Tumblr,[7] saying "this is one of the best songs ever written and its a real shame that its not a number one smash because i swear this is a true smash." The post received roughly 7,000 notes in seven years (shown below).

The visuals of Elizabeth's video (reupload shown below, left) were said to inspire Grimes' sword-wielding character in her video for "Genesis" (shown below, right), released two years after the aforementioned post. This was speculated by i-D[8] magazine in its May 2022 article[8] about her.
2021 Resurgence on Twitter and Instagram
On February 9th, 2021, Elizabeth started uploading images to her new Twitter[9] account called thisisnaomie. Through her first series of image macros, she was featured in all of them, including text overlay on each of them that acted as absurd captions.
For instance, one of the tweets[10] posted on February 9th attached a photo that referenced mobile app ads and earned 25 likes in two years. Another tweet[11] from February 9th shows her on the ground with the caption, "What I'm bringing to the table," earning 13 likes in one year (shown below, left). On September 21st, 2021, Naomi started posting images to Instagram, receiving over 280 likes for her first post[12] over the course of seven months (shown below, right).


As of June 2022, Elizabeth has over 15,000 followers on her Instagram and over 23,000 followers on her Twitter. Her image macros that feature her wearing lingerie or minimal clothing alongside absurd messaging have been likened to shitposting by i-D.[8] In the same interview, Naomi outlined her thought process for her recent rebrand saying, "I always liked to do photography and video… But then, I wanted to do jokes, and initially I would write the joke on a piece of paper and hold it up in the photo. But, no one could read my handwriting I don't think, and a piece of paper in a photo is very small."[8]
Her posts started earning mass engagement in mid-2022. For instance, her most-liked tweet[13] as of June 2022 was posted on May 25th, 2021, earning roughly 28,400 likes in one year (shown below, left). On May 18th, 2022, she posted her most-liked Instagram[14] image as of June 2022, earning roughly 3,700 likes in one month (shown below, right).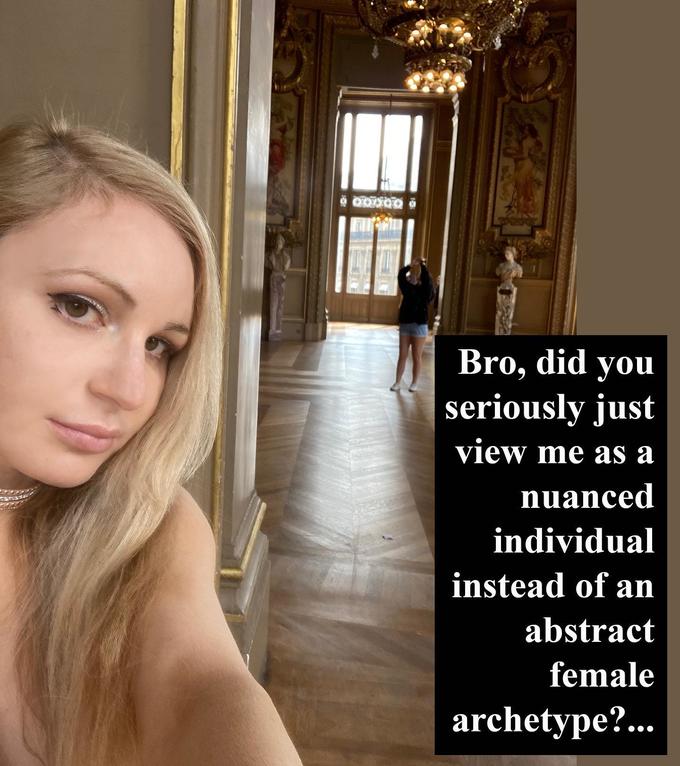 Various Memes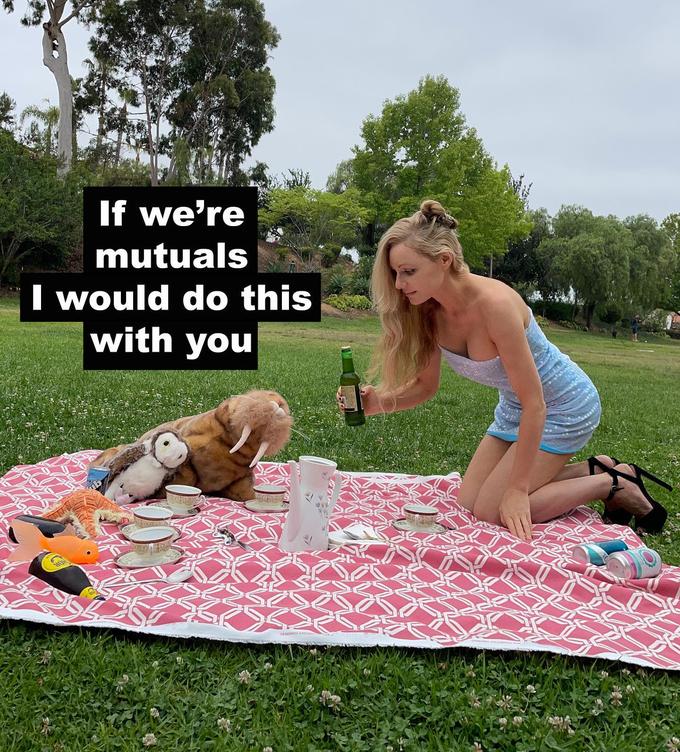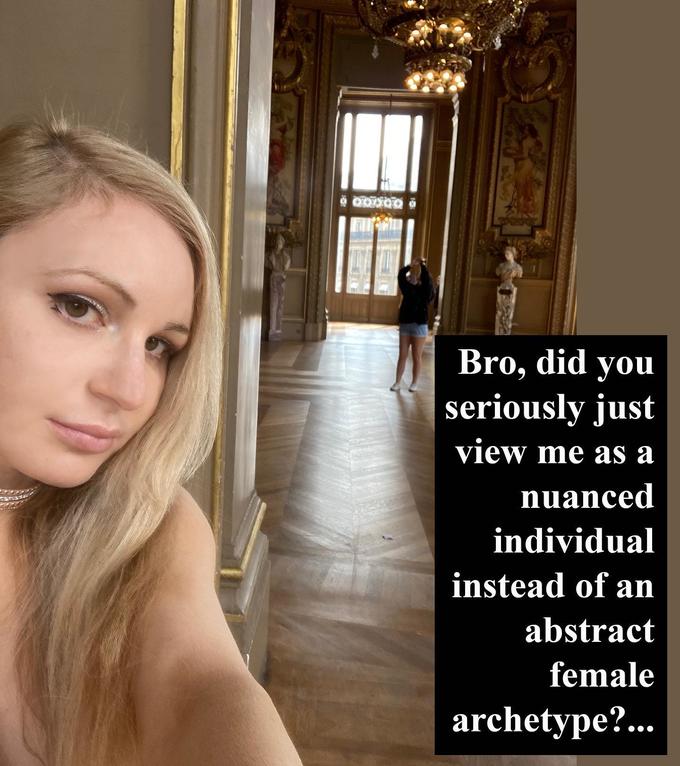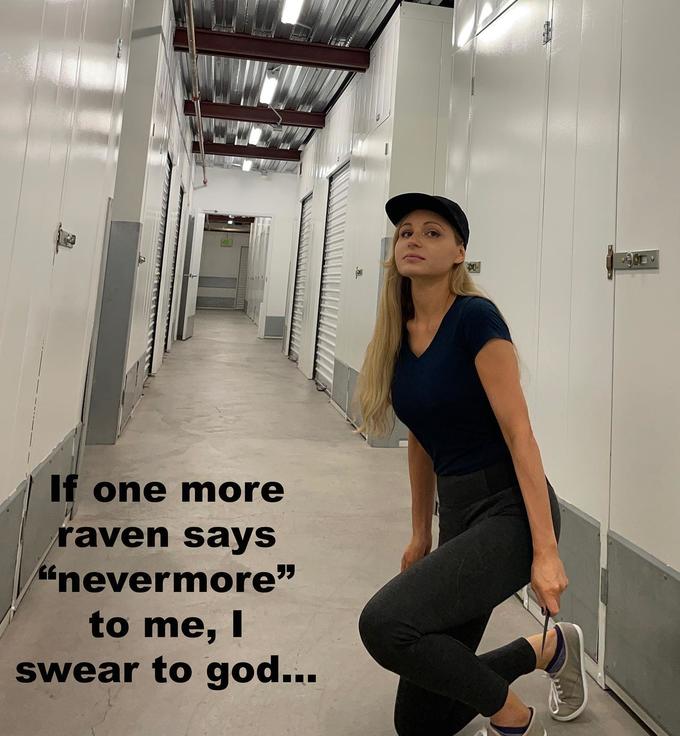 Search Interest
External References
Recent Videos
There are no videos currently available.