This submission is currently being researched & evaluated!
You can help confirm this entry by contributing facts, media, and other evidence of notability and mutation.
About
The McElroy Brothers are Justin, Travis, and Griffin McElroy, three brothers who have created several popular podcasts, including My Brother, My Brother, and Me and The Adventure Zone, as well as the popular YouTube series Monster Factory for Polygon. Both Justin and Griffin have managerial roles at Polygon.
History
Justin, Travis, and Griffin McElroy grew up in Huntington, West Virginia.[1] They are the children of actor Clint McElroy and Louise McElroy.
My Brother, My Brother, and Me, sometimes abbreviated to MBMBaM, is a weekly comedy advice podcast hosted by brothers Justin, Griffin, and Travis McElroy. The show finds the McElroy's alternating between answering questions they receive directly from listeners and answering questions submitted to Yahoo! Answers.
The McElroy brothers released the first episode of My Brother, My Brother, and Me on April 11th, 2010. For the rest of the year, the show consistently landed in the top 10 or 20 podcasts on iTunes.[2] They began appearing on iTunes on October 11th, 2010.
On January 17th, 2011,[3] they announced they had joined the Maximum Fun network of podcasts. In 2012, they appeared on two AV Club writers' Best Podcasts of 2012 roundup.[4] They have amassed over 300 episodes as of September 22nd, 2016. They also regularly perform live. They have received positive press from The Daily Dot,[5] AV Club, Pajiba,[6] and more.
SeeSo TV Show
On September 15th, 2016, West Virginia's Herald-Dispatch[7] reported on a parade the McElroy brothers held in their hometown, Huntington, West Virginia, as part of an episode for their upcoming TV series on SeeSo. On January 26th, 2017, the brothers uploaded a teaser for the show to YouTube (shown below).
Unlike their podcast, the brothers spend each episode devoted to helping one person asking for advice rather than several. On February 16th, they streamed their first episode of the series, which features the parade reported on by the Herald-Dispatch, a week in advance of the show's February 23rd premiere on SeeSo.
The Adventure Zone (sometimes shortened as TAZ) is a fantasy, comedy podcast featuring the McElroy brothers Travis, Justin, Griffin and their father Clint playing Dungeons and Dragons. It began as a special episode of My Brother, My Brother, and Me that aired on April 8th, 2014. The popularity of the episode led to its expansion into a standalone podcast series covering an original adventure authored by Griffin. The podcast has inspired a wide array of fan art and fan animations of certain segments.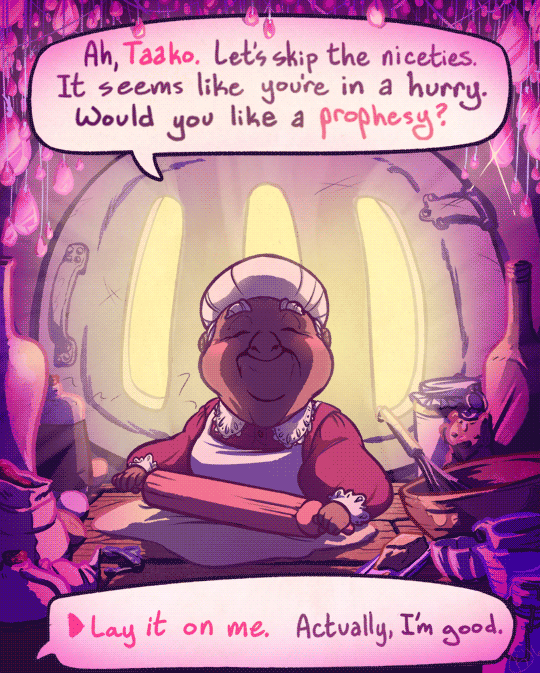 Monster Factory
On May 4th, 2015, Griffin and Justin McElroy, two senior staff members at video game website Polygon, released the first episode of Monster Factory, a YouTube show in which the two abuse games' character creation features to make grotesque playable characters. In the first episode, they worked to create a character that looked like the Pokémon Squirtle in Dark Souls II: Scholar of the First Sin.
The series has since aired periodically on Polygon's YouTube channel.[8]
One of the most popular characters to come out of the Monster Factory series was "Final Pam," a character Griffin and Justin created in Fallout 4. Pam was introduced on November 12th, 2015. The McElroys joked that hideous abomination of a woman that they created would be the harbinger of the end times and so they named her "The Final Pam." The episode has over 816,000 views.
After the success of the first video, two more Monster Factory episodes were created detailing the nightmarish adventures of Pam and her 'family.' In the episodes, the McElroy brothers had The Final Pam reap devastation and horror, such as marrying a radroach to summoning ghost children to killing and immediately resurrecting gibbed foes.[2]
The Final Pam has inspired fan art on Tumblr and other sites. On April 2nd, Final Pam appeared in Monster Factory's Wrestlemania special, defeating her opponent.



Online Presence
The McElroy Brothers have a large fanbase on various social media platforms. On Facebook, the My Brother, My Brother, and Me Appreciation Group[9] page has over 30,000 likes. Griffin McElroy also had a popular Vine account before the platform was shut down.
The group is also popular on Tumblr, [10] where fans create fan art and celebrate much of their content.
Search Interest
External References