About
Vinesauce Joel, also known as Vargskelethor, Uncle Joel or Jobel, is the online handle of Swedish Vinesauce streamer Joel, who is known for his "Windows destruction" videos, fanatic appreciation of skeletons and bizarre anecdotes.
Online History
On May 28th, 2011, Joel launched the exinthevatican YouTube[1] channel, which gathered upwards of 30 million video views and 216,000 subscribers over the next five years. Joel first joined Vinesauce in 2010 with the first stream being DOOM, highlights and edited clips from streams are posted on the exinthevatican channel. Full streams in their entirety are also archived and uploaded on the ExinthevaticanFULL channel.[3]
On February 1st, 2014, Joel uploaded a video titled "Windows XP Destruction," in which he installs various types of malware on a Windows virtual machine. Within two years, the video gained over 3.2 million views and 9,500 comments (shown below, left). On September 13th, he uploaded a sequel titled "Windows 7 Destruction" video (shown below, right).
On November 2nd, Joel created the vargskelethor stream on Twitch.[2] after all the vinesauce streamers created their individual channels, prior to this they all streamed on the same channel, but now use the twitch "team" function. The same month, Joel created the exinthevaticanFULL[3] channel for unedited full recordings of his streams. On July 18th, 2015, Joel posted a "Windows 8 Destruction" video (shown below).
Channel Hijack
On November 4th, 2015, Joel's YouTube and Twitch channels were compromised by a hacker, who marked the channel with his signature and uploaded three videos mocking the channel's subscribers. The hacker then went on to hide every video on Joel's channel, but Joel managed to regain control after the sixth day (shown below).
Fandom
Joel is the second most popular Vinesauce streamer in terms of YouTube subscribers. On DeviantArt, the search query "Vinesauce Joel" yields over 800 results.[5]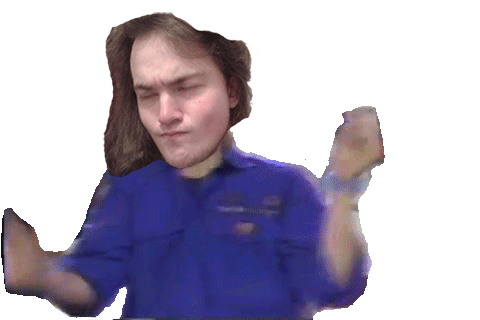 Related Memes
Bonzi Buddy
Bonzi Buddy was an adware and virtual desktop assistant featuring an on-screen avatar of a talking purple gorilla that could interact with its users and run simple utility services like text-to-speech and download management. The character saw a resurgence in popularity in the Vinesauce community after Joel downloaded the software during his destruction of a Microsoft Windows XP operating system in 2014.

MP3 to MIDI Remixes
MP3 to MIDI Remixes are MP3 audio files that have been converted into MIDI format, which typically results in a poorly-remixed version of the song wherein all instrumental and vocal tracks are replaced with oversimplified synth notes. The practice of making these files was popularized by Joel during his "Windows 8 Destruction" stream in July 2015.
Grand Dad
Grand Dad (formerly named 7 GRAND DAD) is an infamous Famicom bootleg of The Flintstones: The Rescue of Dino & Hoppy. It became famous during Joel's "Insane Mario Bootleg Games" stream, and is a recurring Vinesauce in-joke.
Joel's Father
Joel's Father is an inside joke within the Vinesauce community, who often associate Joel's father with Kermit the Frog. His father is also notable in the community due to a story told during the "Windows XP Destruction" video, in which Joel's father asks if he was "downloading boobs again."

Duane
Duane is an old video clip of a dancing boy taken from a 1989 direct-to-video film titled "Barbie Dance Club. Joel first encountered Duane during his stream of M.U.G.E.N. after discovering Duane as a playable character. Its gif is often used on Joel's Twitch.tv streams and has various remakes related to inside jokes.


Search Interest
External References