Peter Griffin At The Door / "Holy Crap Lois, It's X!"
About
Peter Griffin At The Door refers to series of exploitable memes involving Peter Griffin from Family Guy reacting to various characters at the door of his house. The memes are sometimes accompanied by the snowclone "Holy crap Lois, it's X!" This format was an inspiration for many fan artists, who redrew it to fit characters from other pop culture references. Like Sneedposting or Maskposting, the meme has been heavily criticized for being forced and rushed. Although it's believed that the format started out as something regular Family Guy does, it's origins briefly took place on April 2018 before it was primarily popularized on 4chan and Reddit on that same year and then carried on as of 2020 onto sites like Twitter, iFunny, YouTube, and many more platforms.
Origins
While origins of this is clearly unknown, an example of this could trace back in this original scene of Peter opening the door and being surprised comes from season 15, episode 20 titled "A House Full of Peters," which aired on May 21st, 2017. In this episode, Peter donated his sperm back in the day and his long-lost daughter, Katie, comes to their house (seen below).
On April 12th, 2018, Twitter[1] user RealMarkProd tweeted the earliest known example of the scene involving Peter Griffin meeting Sans from the game Undertale, receiving over 1,100 likes and 377 retweets in two and a half years (shown below, left). On May 6th, 2018, YouTuber[2] named VvvvvaVvvvvvr uploaded a video of Peter Griffin meeting Sans, receiving nearly 74,000 views, 1,800 likes and 200 comments in two and a half years (shown below, right).

Spread
The meme continued to spread via 4chan and Reddit while heavily criticized for being too similar to a fellow Simpsons shitpost known as Sneedposting. More of these were posted throughout 2018 on the /v/ board featuring similar dialogue made for the show. Usually, they would consist of fan-made characters or otherwise based on Seth MacFarlane's drawings as they would be created in Family Guy's own "Family Guy Yourself" page.[3] On April 23rd, 2018, Redditor kirbizia posted another meme of Peter meeting Sans on the /r/okbuddyretard[4] subreddit, receiving over 1,700 upvotes and 42 comments in six months (seen below).

Several examples were posted on a 4chan[5] thread by anonymous users to the /co/ board. One such example included a redraw of Jotaro Kujo from JoJo's Bizarre Adventure (shown below, left). Another example in the thread featured Sonic from the Sonic the Hedgehog video game franchise (shown below, right).


On July 18th, 2020, Redditor LackaTaskk posted a version to the /r/yakuzagames[6] subreddit featuring Kazuma Kiryu from the Yakuza video game franchise, receiving over 3,200 upvotes and 64 comments in three months (shown below, left). On October 20th, Redditor thekilomight67 posted another variant to the /r/scottthewoz[7] subreddit depicting YouTuber Scott The Woz, receiving over 4,900 upvotes, 67 comments and several Reddit awards in 22 days (shown below, right).


On November 5th, Twitter[8] user petervisit tweeted another example depicting Banjo and Kazooie from the Banjo-Kazooie video game series, accumulating over 3,300 likes and 180 retweets in six days (shown below).

Various Examples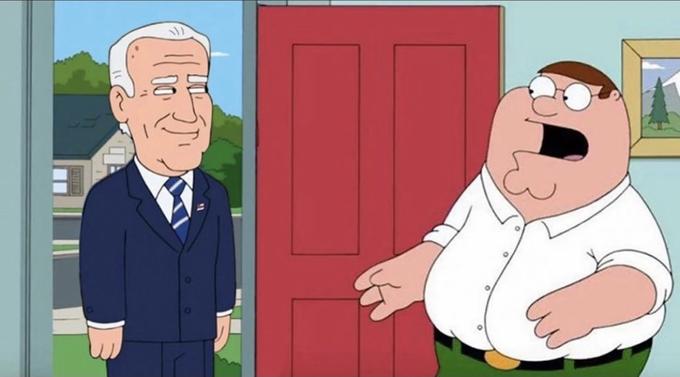 Templates



Search Interest
External References