This submission is currently being researched & evaluated!
You can help confirm this entry by contributing facts, media, and other evidence of notability and mutation.
About
Silly Cats is a 2022 trend of referring to cats as silly animals who are prone to mischief and tomfoolery, and usually involves combining cat images with captions containing the word in image macros. Launched by memes such as Me in My Silly Little Bed and Bleh Cat, the format is a part of a larger Being Silly / Too Silly meme archetype.
Origin
The trend of referring to cats as "silly" takes root in the general Being Silly trend and earlier memes such as Me In My Silly Little Bed from late 2021, as many macros used within the formats feature cats and kittens (examples shown below).[1]


The trend achieved initial spread during the summer of 2022 in connection with Bleh Cat / Milly memes, as Milly the Cat has been often referred to as "silly." For example, on May 31st, 2022, Milly's Instagram[2] account posted an image of the cat captioned "this brother in christ so silly" that gained over 17,300 likes in five months (shown below, left; more examples[3][4] shown below, center and right).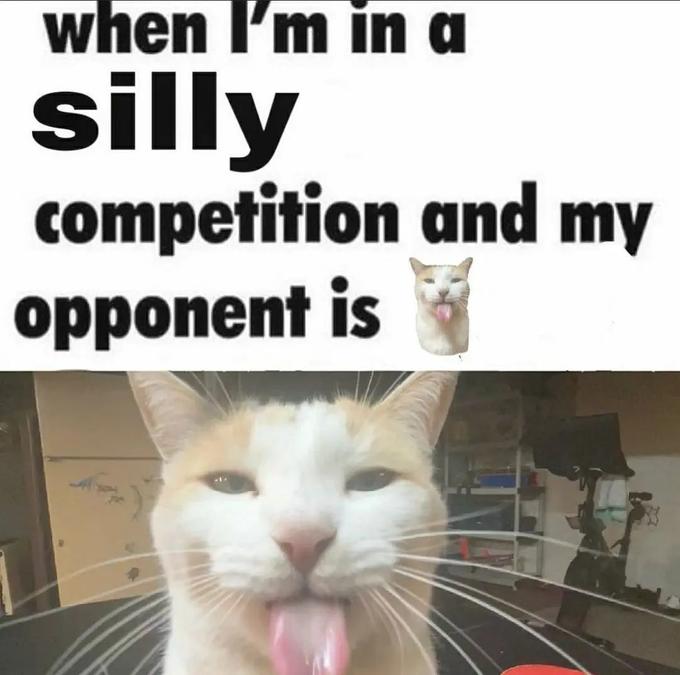 Spread
The trend achieved widespread recognition in September 2022 following the virality of the Bleh Cat meme format as users posted images of Milly and other cats while referring to them as "silly." For example, on September 1st, 2022, Twitter[5] user @nyaballs posted a He Will Never X meme that gained over 9,300 retweets and 71,100 likes in two months (shown below, left). On September 13th, the Instagram[6] account thesuitedcat posted a This Is Playlist parody meme that received 4,900 likes in two months (shown below, right).


Various Examples






Search Interest
External References