St. BlackOps2cel / Morgan Lahaye
About
St. BlackOps2Cel is the online nickname and persona given to a French man named Morgan Lahaye, who is wearing a graphic t-shirt of the popular First-Person Shooter Call of Duty: Black Ops II, as he's posing for a selfie. In Incel Culture he is seen as a mascot, a saint, and has been involved in a series of image macros and photoshops on the internet.
Origin
According to the thread titled: "The lost information of St.Blackops2Cel"[1], the earliest known use of the image was seen August 5th, 2014 on FunnyJunk with user "joshlol" asking other members "I don't know, what do you assume?" about what people think of his appearance.

Spread
On incel forums and imageboards such as 4chan, Lahaye has been posted and characterized in humorous ways. On the now deleted subreddit r/braincels, he was seen as the primary incel public figure and could be found on the banner. Overtime, the original image (shown below, left) was subject of various edits and photoshops that altered his appearance, usually trying to make him look more handsome or attractive (example shown below, right).


Discovery
Lahaye's Facebook profile was discovered by anonymous users on 4chan[2] and 3 more images of him were shared online. According to an anonymous 4chan user[3], his other Facebook pictures were video game-related or of Lightning from the Final Fantasy franchise. The anonymous user also adds that he is single, a claim that can be confirmed by other threads about him on Incels.co.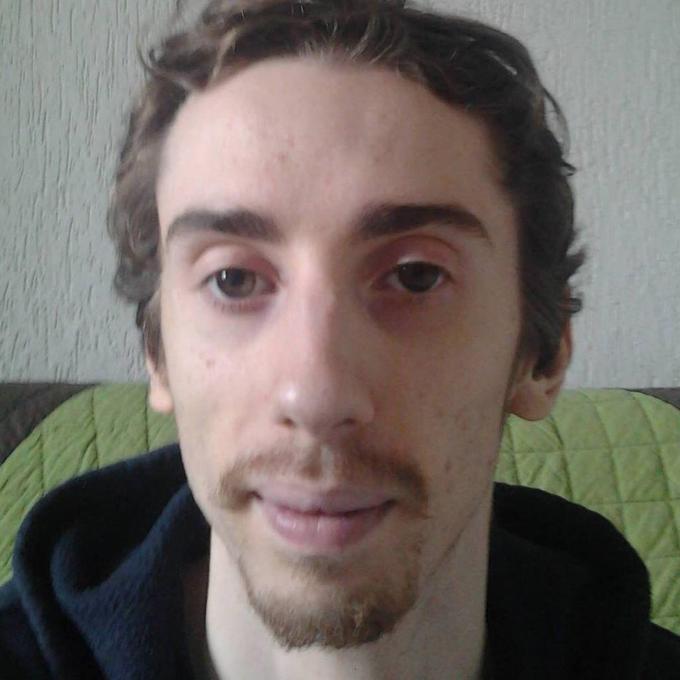 On November 1st, 2018, users from Incels.co tried to estimate his height[4] by using one of the 3 images of him, in which he's standing next to a Ferrari (shown, below).

On November 2nd, 2018, a newer selfie of Lahaye next to the iconic one of him wearing the Black Ops II t-shirt was shared on r/virginvschad[5] by DonovanTheG, titled "The Virgin BlackOps2cel vs The Hunter Eyed Chad". The image received over 110 upvotes in 2 years (shown below).

On November 4th, 2018, Lahaye deleted his Facebook profile[6] after being contacted by his fanbase. On February 15th, 2020, user Felatio from Incels.co discovered the earliest online image of Lahaye, accompanied by a series of comments regarding his appearance (shown below, left)[7]. The image (shown below, right) predates the original one of him wearing the Black Ops II t-shirt and was posted by the Facebook page Les célibataires de Namur on March 9th, 2014[8]. The post claimed Lahaye being 26 years old, having no experience with girls, a liking for video games and Final Fantasy


On Other Media
On October 6th, 2020, YouTuber PreLawDropout uploaded a video titled "Who is St. BlackOps2Cel?" receiving 1,200 views and over 25 likes in 4 months
On February 6th, 2020, YouTuber TinderExperimentChannel uploaded a video titled "Saint blackops2cel tinder experiment" with the purpose of seeing if Lahaye could obtain matches in South East Asia. The results were surprisingly positive, and the video received over 4,500 views and 70 likes in one year.
On April 16th, 2020, another Tinder experiment video was uploaded, named "Saint Blackops2cel goes to Africa", which saw him getting several matches with African women. The video received over 8,000 views and 175 likes in 10 months.
Various Examples






Search Interest
External References