When You Outside And You Smell That Zaza
About
When You Outside And Smell That Zaza is a catchphrase used in ironic "hood" memes that pokes fun at marijuana use and the slang term "zaza," referring to dispensary-grade weed. The phrase is typically used over image macros of characters showcasing what smelling zaza outside is like, often leading with curiosity and mischief. It was first used earnestly in an Instagram meme posted in early 2021.
Origin
On April 11th, 2021, the Instagram[1] page funnyhoodvidz posted a video meme that was submitted by Instagram user nickthslumpgod, which captioned a scene from the Pixar film Finding Nemo with, "When you outside and you smell that ZAZA 🍃," earning roughly 2.1 million views and 241,400 likes in 14 months (shown below). The scene used is when the shark character Bruce smells blood in the water.
Spread
On April 16th, 2021, the Instagram[2] page _conpon_ posted a meme that screenshotted funnyhoodvidz's video and added in an image macro taken from the Instagram[3] account kyuru.kyuru showing a capybara. The meme received over 770 likes in 14 months (shown below, left). On May 30th, 2021, the Instagram[4] account spongebobirony posted a version including two images of a baby opening its mouth, earning roughly 2,700 likes over the course of one year (shown below, right).


On May 8th, 2022, the Instagram[5] page owen_kung posted an over-exploited and moldy iteration that captioned an image macro of Groot from Guardians of the Galaxy, earning roughly 14,600 likes in one month. However, owen_kung is mostly not the meme's creator due to less-exploited versions of the image being posted later on the same day and in the days that followed. For instance, on May 11th, the Instagram[6] page yourlordandsaviorpoopjesus posted a less-exploited version that earned roughly 13,600 likes (shown below).

Inspired by the virality of the aforementioned "Groot" iteration, the catchphrase took off en masse going into June 2022. For instance, on May 10th, 2022, Twitter[7] user juul_survivor tweeted an iteration that received roughly 1,600 likes in one month (shown below, left). On June 25th, 2022, iFunnyer [8] Choctaw posted a version that referenced Ouhhh… Husbant… Now We Are Homeress…, earning over 220 smiles in two days (shown below, right).


Various Examples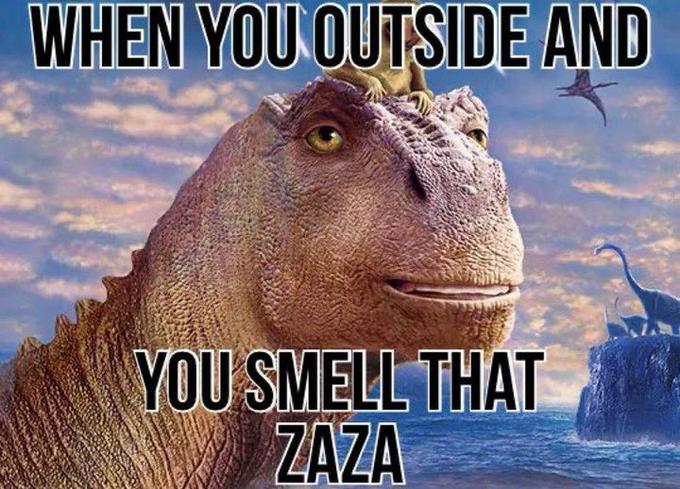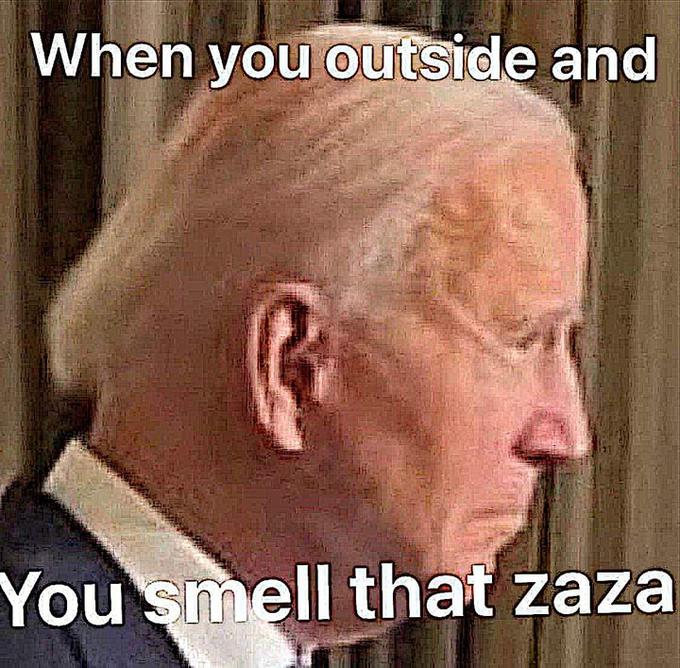 I GOT THIS MF TO SAY "WHEN YOU GO OUTSIDE AND SMELL THAT ZAZA 🍃🍃" IM CRYING LMAOOO pic.twitter.com/0GuBpB3QXu

— amir (@smoginhaIer) May 27, 2022
Template

Search Interest
External References
Recent Videos
There are no videos currently available.