PROTIP: Press 'i' to view the image gallery, 'v' to view the video gallery, or 'r' to view a random entry.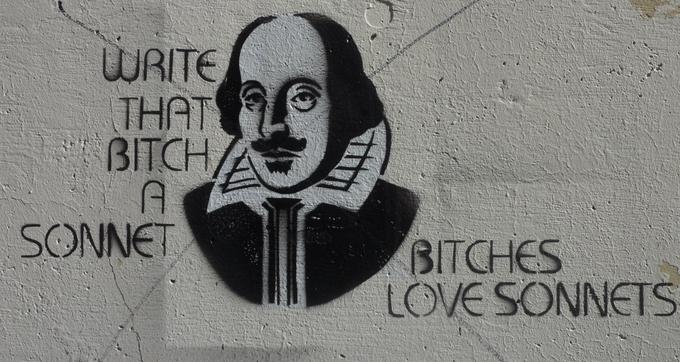 About
"Bitches Love X" is an image macro series based on the snowclone template "I got that bitch (X), bitches love (X)." In the template, "X "represents any object, place or entity that may be deemed desirable. In this context, the label "bitches" is used as a mass noun to address any group of audience or viewers, regardless of gender.
Origin
The template "Bitches Love X" is derived from a quote in the episode "Let's Nab Oprah" in the first season of the animated TV series The Boondocks.[1] The episode originally aired on February 12th, 2006, as part of Cartoon Network's Adult Swim programming block. In the episode, the character Ed Wuncler III[19] (voiced by comedian Charlie Murphy) comments on texting a woman with the line "I sent that bitch a smiley face, bitches love smiley faces."
Gin Rummy: Let's go, Ed.
Wuncler

III

: Hold up, my nigga. Hold up.
Gin Rummy: Go time, nigga! Let's go!
Wuncler

III

: I sent that bitch a smiley face. Bitches love smiley faces.
Image Macro
Following the broadcast of the episode, the quote was repeated several times in the comments of a post on the hip-hop blog Nahright[20] on September 13th, 2006. It was repeated again on the Wu Tang Corps forum[3] on February 19th, 2007. The phrase was given as a piece of advice on how to court someone via texting on the Phantasy Star Online Forums[21] on March 7th and on the Body Building Forums[22] on July 1st.
The phrase was used in a set of image macros featuring stock photographs[2] of a man and a woman sitting at desks (shown above) on the humor site My Confined Space[4] on June 10th, 2007. The first half was reposted to the photo sharing site EvilMilk[23] on August 24th, where it was viewed over 76,000 times within four years. The image macros were subsequently reposted on various sites including Reddit[5], Tumblr[6], the Bodybuilding forums[7] and the SadFace[8] forums.
Spread
On March 1st, 2008, a personal blog was registered under the domain name BitchesLoveSmileyFaces.com.[9] On April 24th, 2009, an ecard with the "bitches love smiley faces" line was published on the site Your Ecards.[30] Image macros using the phrasal template "I sent that bitch an X, bitches love X" began to spread on the microblogging site Tumblr [6] when the blog "Things Bitches Love" was launched on October 28th, 2010.
On April 4th, 2011, the "What Bitches Love" Tumblr[26] blog was launched, which posted different variations of the phrasal template. On June 8th, the web culture blog UpRoxx[27] published a post titled "Bitches Love Movies Edition Memes", featuring a slideshow of image macros from famous films with "bitches love" captions.
On April 29th, 2012, the Twitter account @BiiitchesLove[28] was created, receiving over 500 followers within one month. On May 8th, YouTube Matt Lobster uploaded a comedy skit video titled "Bitches Love Toast", which opens with a man advising his friend to give the girlfriend a toast for their anniversary gift.
The meme has continued to spread on sites like MemeBase[12], Cheezburger[13], FunnyJunk[14] and BuzzFeed[15], Reddit[5] and Digg.[16] There are over a dozen Facebook pages[10] and groups dedicated to celebrating the memorable quote from The Boondocks, with the most notable page carrying over 51,000 Facebook likes.[11]
Notable Examples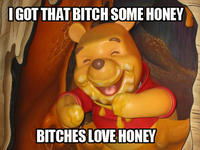 Usage: Bitch vs. Bitches
While the word "bitch" still carries an insulting tone in most circumstances, its plural noun form has been increasingly used as a casual way to address one's close friends, associates and even families, with connotation similar to that of "fellas." Such non-derogatory use of "bitches" in plural form was first documented on Urban Dictionary[17] in early 2005:
Originally used to describe women; now a days literally can be said to any1 ..anytime ..anyplace for any reason. For example:

"wutup bitches!"
"u guys r bitches!"
"it's celebration, bitches!"
When the word is used as an insult, it sets apart an individual, conveying feelings of hostility. When used in this plural form, the sentiment can be one of good humor to refer to a group of close friends and associates. While there are exceptions to this application[18], the context of the situation can affect the meaning of the word "bitches."
While the exact origin of this change in tone is unknown, it can also be attributed to the reclamation of the word "bitch" by the feminist movement[24] and popularization in hip hop lyrics or in television and movies where "bitch" is used for emphasis.[25] On the internet, the word "bitches" has been heard through several catchphrase memes, such as Bitches don't know about X and Bitches leave.
Search Interest
External References
Facebook Comments