About
Inkling Girl's Eye refers to an exploitable image of one of the Inklings from Splatoon seeing the reflection of something in her eye. The image comes from the March 8th, 2018 Nintendo Direct presentation. In the original, the Inkling girl has the Super Smash Brothers logo reflected in her eye. What she sees is changed in the exploitables.
Origin
On March 8th, 2018, Nintendo gave a Nintendo Direct presentation. Towards the end of the presentation, the Splatoon Inklings are engaging in a cinematic battle when the lights go dark and the girl Inkling turns to see something. As the camera zooms in on her eye, the Super Smash Brothers logo can be seen in her eye, as Nintendo was announcing a new Super Smash Brothers game for the Nintendo Switch due in 2018.
Spread
Quickly after the presentation, exploitable variations of the moment began appearing online. One of the earliest variations appeared on Tumblr, posted by user kukui,[1] who placed the character Sans from Undertale in the girl's eye (shown below, left). Twitter user @LivingTombstone[2] uploaded a version with Pee Is Stored In the Balls, gaining over 60 retweets and 320 likes in less than 24 hours (shown below, right).


Meanwhile, the format began growing very popular on meme-based subreddits. Several posts appeared in /r/memeeconomy after the Direct presentation excitedly discussing the format. A post featuring Savage Patrick in the eye on the subreddit gained over 800 upvotes (shown below, left). On /r/dankmemes, several posts with the format appeared as well. One of the most popular, a Guys Only Want One Thing and It's Fucking Disgusting variation, gained over 680 upvotes (shown below, right).


On March 9th, YouTuber Grandayy edited the trailer to make it appear as though Nintendo were announcing a new Skyrim game, gaining over 28,000 views in a matter of hours (shown below).
Just one day later, Popular Youtuber Dolan Dark edited the trailer to make it appear as though Nintendo was announcing a sequel to the popular game Minecraft in a collection of memes he made in January/February 2018, gaining over 250,00 views in one night (shown below).
Various Examples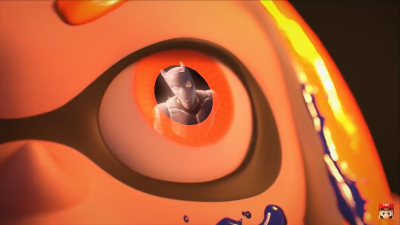 Search Interest
Unavailable
External References