Super Smash Brothers Ultimate Stage Builder
This submission is currently being researched & evaluated!
You can help confirm this entry by contributing facts, media, and other evidence of notability and mutation.
About
Super Smash Brothers Ultimate Stage Builder refers to a game mode introduced in the 3.0 patch of Super Smash Brothers Ultimate in which players can create their own levels upon which to battle. Immediately after the mode was introduced on April 17th, 2019, fans began to make humorous stages, with some referencing various memes.
Origin
On April 17th, 2019, Nintendo introduced the 3.0 patch form Super Smash Brothers Ultimate. This patch included a new playable character, Joker from Persona 5, new costumes for Mii Fighters, video editor, and stage builder.[1]

Spread
Players quickly used the builder to create humorous and edgy content. All Games Delta[2] posted a screenshot of creations made within the first day that included recreations of Mario Pissing, Loss, 9/11, Kirb, two people having sex, the Sans fight from Undertale, Minecraft, and Tetris (shown below).

Popular stages that spread on Twitter include a stage modeled after the Trans Rights flag (shown below, left) and a recreation of the Circle Game (shown below, right).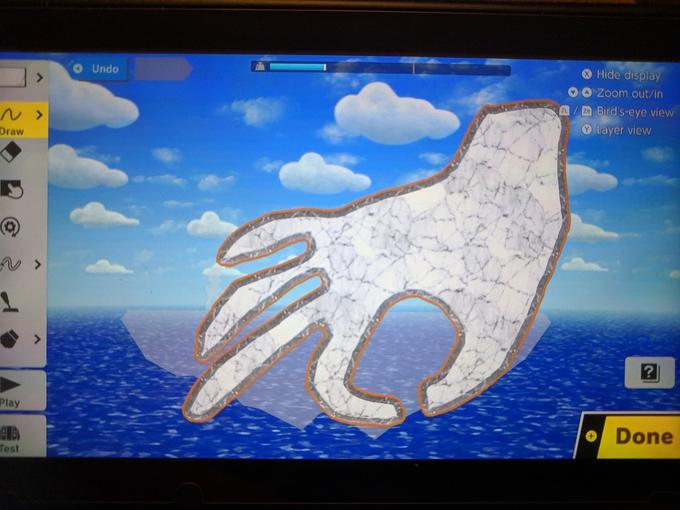 Of the sincere stages to gain attention, one of the most popular was a recreation of the desk from the introduction of Super Smash Brothers 64 created by Twitter user @ChunkySpaghetti[3] (shown below). The creations were covered by CNet.[1]

Various Examples






Search Interest
Unavailable
External References