About
Oh No, It's Retarded, also known as Aww Ain't You the Cutest Lil Thing, is an exploitable web comic featuring a stick figure character discovering a small dog that says various statements deemed disturbing, inane or controversial.
Origin
On December 27th, 2014, Tumblr[1] user aaaaa42c posted a comic in which a small dog informs a boy that he produces multiple cancerous cells every day, with each having the potential to be fatal (shown below). Within nine months, the comic gained over 17,100 notes.

Spread
On March 29th, 2015, Redditor zjin submitted a post about the comic to the /r/tipofmytongue[2] subreddit, to which Redditor AAAAA42 replied that he was the original creator. On July 31st, 2015, FunnyJunk[3] user Sewallman submitted a variation of the comic in which the dog says "Feminism is about equality" (shown below, left). On August 16th, FunnyJunk[4] user joshlol submitted a comic in which the dog praises Donald Trump (shown below, right).


On August 23rd, a template image was submitted to 4chan inviting viewers to post edited versions of the comic (shown below). On August 22nd, Redditor alienware posted a collection of the responses to the /r/4chan[5] subreddit, where it gained over 2,700 votes (92% upvoted) in two weeks.

Various Examples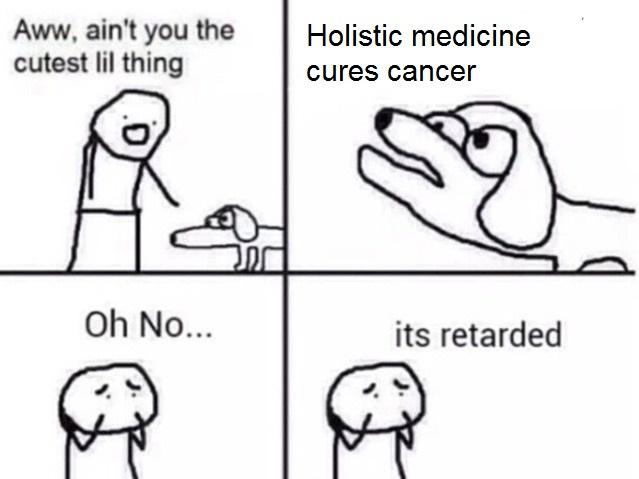 Search Interest
Not available.
External References
Recent Videos
There are no videos currently available.