Snakes Started Manifesting In My House Physically
About
Snakes Started Manifesting In My House Physically, also known as I Met a Demon On The Internet, refers to an exploitable series of images on Tumblr in which a man tells a story about how he met a guy on the internet who sent him a picture. After opening the picture, the man claims he has never known peace, ending his story with "Snakes started manifesting in my house physically." In the exploitable, the image the man saw is changed.
Origin
The images come from a clip of a Nigerian man named Uhrie Anthony speaking to a mass church gathering, asking for deliverance from a prophet named TB Joshua (shown below). TB Joshua uploaded the clip to his Wordpress[2] on April 12th, 2011.
Tumblr user ichigoflavor uploaded the original photoset, which featured a demon as the image the man saw, gaining over 128,000 notes (shown below). Though the post has since been deleted, memearchives[1] traces its origin date to June 25th, 2013.



Spread
In the coming years, the post would grow into a popular exploitable on Tumblr in which the image of the demon was swapped out for various other joke images, such as a Meninist or The Dress (shown below).


The phrase "Snakes have started manifesting in my house physically" became a snowclone for Tumblr users in response to posts they didn't like (examples shown below).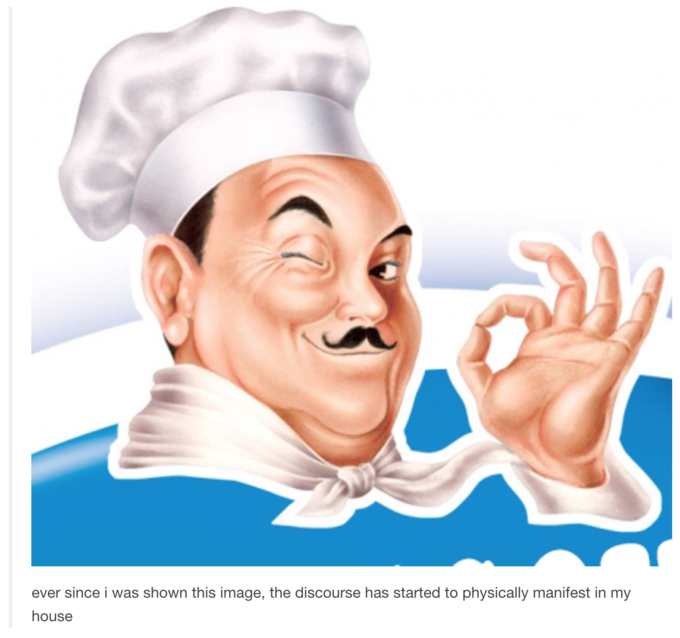 Various Examples






Search Interest
Unavailable
External References
Recent Videos
There are no videos currently available.