This submission is currently being researched & evaluated!
You can help confirm this entry by contributing facts, media, and other evidence of notability and mutation.
About
History Fandom refers to the collection of online fanfictions and fan artworks that are centered around or inspired by a wide range of notable milestones, famous individuals and landmarks throughout history. The fandom has an especially prominent following among a group of artists on DeviantART and Tumblr who call themselves "The History Peeps."
Online History
The earliest known example of a historically inspired slash fiction can be attributed to an anonymous sketch of Russian tsar Alexander I and French emperor Napolean Bonaparte kissing each other, which is believed to have been drawn sometime after the two leaders signed the Treaty of Tilsit in July 1807.[1]

In Leo Tolstoy's 1869 novel War and Peace, thge author spends a considerable amount of time writing about their relationship, saying:

"In spite of the trampling of the French gendarmes' horses, which were pushing back the crowd, Rostov kept his eyes on every movement of Alexander and Bonaparte. It struck him as a surprise that Alexander treated Bonaparte as an equal and that the latter was quite at ease with the Tsar, as if such relations with an Emperor were an everyday matter to him."
Notable Fandoms
American Revolution
The section of the fandom focusing on the founding fathers and the American Revolution is the largest subset of History Peeps. Popular ships include Hamburrgers (Alexander Hamilton and Aaron Burr) and Jamilton. (Thomas Jefferson and Alexander Hamilton). As of February 2014, DeviantArt[4] has over 116,000 submissions under the Founding Fathers tag and Tumblr blogs dedicated to Founding Fathers fan art and fiction include sexyfoundingfathers[5] and fuckyeafoundingfathers.[6] Fan art surrounding the founding fathers fandom have been rounded up in mulitple Buzzfeed articles such as "Pinup Founding Fathers Make Independence A Whole Lot Sexier" and "21 Examples Of Founding Fathers Slash Fiction."[2][3]




French Revolution
The French Revolution fandom has some overlap with Les Miserables fandom. As of February 2014, DeviantArt[7] has over 7,000 submissions under the French Revolution tag.




American Civil War
As of February 2014, DeviantArt[8] has over 50,000 submissions under the Civil War tag. Tumblrs dedicated to the subfandom include lincolncabinetshenanigans[25] and mrsmarytoddlincoln.[26]



World War II
As of February 2014, DeviantArt[9] has over 33,000 submission for World War II. This sub-fandom has drawn large amounts of criticism from both the History Fandom and outsiders for trivializing, and at times, even glorifying the atrocities and crimes committed by the Nazi regime during the Third Reich in Germany.



Related Memes
Hark! A Vagrant
Hark! A Vagrant is a web comic written and illustrated by Kate Beaton. While the comic subtimes highlights pop culture or classic literature, it often focuses on re-imagining historic events and people. Beaton began uploading her comics onto her Livejournal account in 2007, eventially moving to Harkavagrant.com[9] on March 12th, 2009.

Drunk History
Drunk History is a YouTube series in which a person gets drunk and retells a significant event in American history. Their retelling is then acted out, often by a cast of well-known Hollywood actors.
Badass Presidents
Badass Presidents is an art series created by DeviantArt user SharpWriter (Jason Heuser).[19] The series features United States Presidents drawn as if they were action heros. They are often featured holding large guns or fighting large wild animals. Heuser and his artworks have been profiled by The Daily Dot[20] and Buzzfeed.[21]



Propaganda Parodies
Popular historical propaganda parodies include parodies of the American I Want You posters and the British Keep Calm and Carry On posters




Colorized History
Colorized History are historical black and white images that have been colorized using image edition software. On July 25th, 2002, the earliest known photo colorization tutorial was posted on the photo manipulation blog Worth 1000.[15] After gaining popularity on the subreddit /r/pics, its own subreddit, /r/colorization[13] was launched by Reddit user Hulde on December 27th, 2011. On December 2nd, the subreddit /r/ColorizedHistory[14] was launched by Reddit user zuzahin.



Twitter Reenactments
Twitter Reenactments are text-based simulations of a factual event or a fictional story on the microblogging platform. Each project typically involves employing one or more novelty Twitter accounts to publish a series of "real-time" status updates that correspond to the chronological timeline of the original event. Examples of historical events that have had their own Twitter Reenactments include the American Revolution[16], the 1847 Trek of the Mormon Pioneers,[17] and the American Civil War.[18]

#EmojiArtHistory
#EmojiArtHistory is a Twitter hashtag associated with various strings of emoji characters that are supposed to be reinterpretations of famous artworks throughout history. The idea for the hashtag came from a Tumblr post submitted by ladiesupfront[27] on the evening of January 24th, 2013, which featured four iPhone screenshots of text messages sent from a friend who tried to recreate artistic masterpieces with emoji characters.



History Through Facebook
History Through Facebook is an image meme that imagines a Facebook feed created and operated by various historical figures and factions. College Humor first posted a Facebook history thread on April 22nd, 2011.[22] They published another post titled "Facebook Bragging Through History" on October 23rd, 2013.[23] The concept was also covered by Smosh.[24]



Histagrams
Histagrams[10] is a Tumblr blog that features famous historical photos then captions them with modern phrases as if they first appeared on modern a Instagram feed. The blog was created on November 7th, 2013, and was reported on several sites such as Mashable[11] and The Laughing Squid.[12]



Alternate History
Alternate History[31][32] is a genre of fanfiction where the plot is set in a world where one or more historical events unfolded differently than they did in reality. Examples of this includes games like Assassin's Creed and Fallout (shown below), as well as TV shows like Code Geass[33] and The King 2 Hearts[34]. There have been many[35] sites[36] dedicated to creating and documenting writings for this type of genre. Many on people Deviantart[37] have created and uploaded maps and flags based on their own works.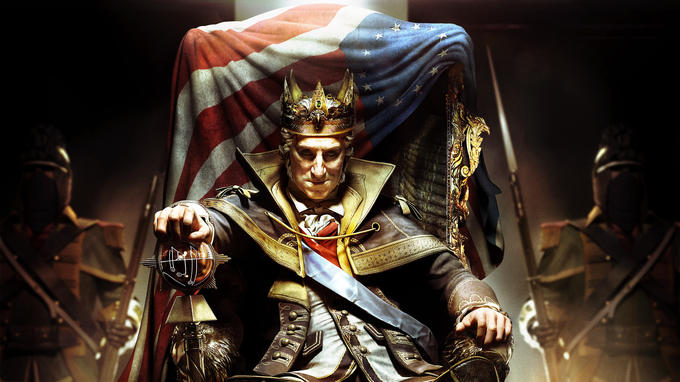 Search Interest
External References