About
That Changes Everything is an exploitable comic in which a man is shown holding a young girl which is often edited with custom speech bubbles altering the dialogue between the two characters.
Origin
The original comic was posted on the website for the Belgian magazine Humo[2] on October 20th, 2011. The single panel features a father telling his daughter that she cannot contract the AIDS virus from a mosquito bite but replies "that changes everything" when asked what would happen if the mosquito was a homosexual (shown below).

Translation:

Dad: "No honey, you can't get AIDS from a mosquite bite."
Daughter: "Even if the musquito is a homosexual?"
Dad: "That changes everything!"
Spread
On July 8th, 2012, Tumblr[3] user welcometothedankside posted an edited version of the comic in which the father is shown attempting to persuade his daughter to smoke marijuana by saying "420 blaze it faggot" (shown below, left). Within the next seven months, the post received over 48,300 notes. On August 11th, Redditor JoeyHollywood submitted an English language version of the original Belgian comic to the /r/WTF[4] subreddit, where it gathered upwards of 1,900 up votes and 35 comments prior to being archived (shown below, right).


On December 3rd, Reddit TheKingy1991 posted a comic in which the father's face is replaced with the ( ͡° ͜ʖ ͡°) emoticon to the /r/WTF[6] subreddit (shown below, left). On October 26th, 2013, FunnyJunk[5] user regfridge submitted a comic in which the father is shown discussing human bodily functions with a punchline referencing the Bill O'Reilly quote "you can't explain that" (shown below, right).


Notable Examples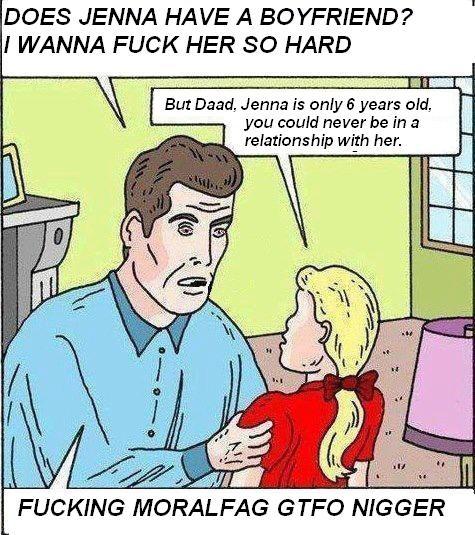 Search Interest
External References
Recent Videos
There are no videos currently available.