This submission is currently being researched & evaluated!
You can help confirm this entry by contributing facts, media, and other evidence of notability and mutation.
About
AI Video refers to artificial intelligence systems that generate videos and animations. Alternatively, AI videos can be made using a combination of AI-generative tools like ChatGPT, AI Voice generators, Midjourney and Stable Diffusion plus a third-party facial animation app to make a video that animates the mouths of AI-generated characters. AI video systems became a dominant force in AI art and memes in early 2023, predominantly manifesting after systems like ModelScope text2video surfaced and meme trends such as Balenciaga AI videos became prevalent. The first well-known AI video and animation system was Google DeepDream in 2015. In mid-2022, Deforum Stable Diffusion launched, generating similar visuals but using Stable Diffusion-generated txt2imgs.
Applications
The Google DeepDream code is an artificial intelligence program created by scientists at Google in mid-2015 that generated pictures based on the visualizations of artificial neural networks by spotting details in pictures and attempting to identify them. After Google made the code publicly available, creating custom images, GIFs and videos using the program became prominent online.
Deforum Stable Diffusion
Deforum Stable Diffusion v0.0[1] launched on August 23rd, 2022, announced via a tweet[2] from the system's Twitter account @deforum_art that gained over 430 likes in eight months. Deforum is a free-to-install AI-generated animation system that runs through Stable Diffusion. The system takes multiple txt2img frames generated by Stable Diffusion and imagines multiple filler frames to link each one, creating psychedelic and free-form 3D and 2D animations that are visually similar to Google DeepDream.[1] Deforum videos can also be made with a preexisting video and the frames from it.[1]
Starting in August 2022, multiple Twitter users started to post Deform-generated videos, such as Twitter[3] user @remi_molettee on August 24th, 2022, earning roughly 79,500 views and 2,600 likes in eight months (shown below). Similar Deform-generated videos were shared on Reddit, such as multiple posts to the /r/StableDiffusion[4] subreddit, and on YouTube.[5]
Testing #stablediffusion notebook by @deforum_art
I used the init image. It's amazing at times how some of the images in the video have been turned into cartoon#AIart #deforum pic.twitter.com/bkwtmRVjfX

— Remi (@remi_molettee) August 24, 2022
Going into early 2023, Deforum-generated videos were implemented in niche subcultures. For instance, on January 14th, 2023, rapper RXK Nephew uploaded a music video to YouTube[6] for his song "Back From the Dead" that was created by YouTuber[7] murkurystudios with Deforum. The video showed footage of RXK Nephew rapping that was filtered through Deforum and mixed with scenes from Breaking Bad. The video gained roughly 60,000 views in three months (shown below), and on Instagram,[8] a clip of the video gained roughly 10,000 likes.
ModelScope text2video, also written ModelScope Text to Video, is an AI text-to-video-synthesis system that can generate videos and GIFs from text-based prompts. The application was the first of its kind and was finalized on the website Hugging Face in March 2023,[9] leading to its viral usage within AI art communities, similar to precursor applications like DALL-E mini, Midjourney and AI voice generators such as ElevenLabs. Discourse about ModelScope text2video and videos created with it surfaced on Reddit, Twitter and YouTube following its release. Many of the videos that were generated by it had visible Shutterstock watermarks, being a symptom of the videos that it learned from.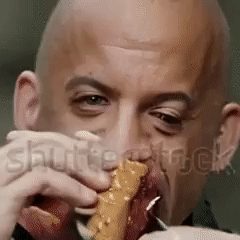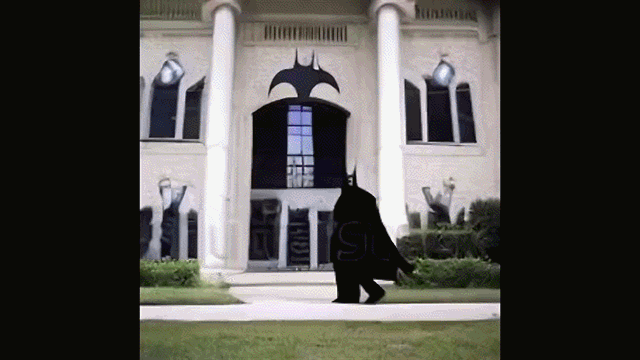 Related Memes
Nothing, Forever, also known as AI-Generated Seinfeld, refers to a constant livestream on the Twitch channel watchmeforever that is generated by artificial intelligence and based on the '90s sitcom Seinfeld. The AI-generative content is provided through OpenAI's GPT-3, which has machine learning and AI algorithms designed to produce cohesive chat logs. The endless, 24/7 loop sparked interest online predominantly in early 2023 when news outlets like Vice covered its creators and history. In February 2023, the AI Seinfeld Twitch steam was banned for two weeks for a transphobic joke said by AI-Jerry (Larry), inspiring more discourse and memes.
ai_sponge or AI-Generated SpongeBob is a constant Twitch livestream of an AI-generated parody of the animated series SpongeBob SquarePants, with the AI generating dialogue, animations and voicing SpongeBob and Patrick. Launched on March 5th, 2023, the channel drew attention on social media with sexual dialogues and discussions of communism and tax fraud.

Corridor Digital 'Rock, Paper Scissors' AI Anime Controversy refers to the backlash and discussion of a video created by production company Corridor Digital that used a combination of AI art tools (namely Deforum Stable Diffusion, Dreambooth, Davinci Resolve and rotoscoping) to make an animated short in the style of anime. The video went viral as some praised it for showing the potential of AI video tools in the animation industry, but also led to notable pushback and criticism from artists and animation fans who felt it was not only low-quality but posed a threat to the livelihoods of future aspiring animators. It also renewed viral debates around whether AI-generated content was stealing or plagiarising the artwork of others through its method of training the AI with scenes from Vampire Hunter D: Bloodlust.
The folks @CorridorDigital combine Stable Diffusion, Dreambooth, and Davinci Resolve for their AI powered anime and the results are incredible! pic.twitter.com/AnxaAd0CHp

— Ammaar Reshi (@ammaar) February 27, 2023
AI Will Smith Eating Spaghetti refers to a viral video created with ModelScope text2video depicting actor Will Smith eating spaghetti. The video spread on social media for its comical inability to accurately render Will Smith and the act of eating spaghetti, making for several clips of a disproportioned Smith stuffing wads of spaghetti into his mouth with his hands. The meme was similar to AI Drawings Of Anime Girls Eating Ramen.
"Will Smith eating spaghetti" generated by Modelscope text2video

credit: u/chaindrop from r/StableDiffusion pic.twitter.com/ER3hZC0lJN

— Magus Wazir (@MagusWazir) March 28, 2023
Balenciaga AI Videos and Memes by Balenciaga refer to AI-generated video in which characters from popular franchises such as Star Wars and Marvel Comics are imagined as models for the French luxury house Balenciaga. Started by a Harry Potter video, the trend went viral on YouTube in late March 2023. The video creators used a combination of Midjourney, ElevenLabs and ChatGPT, along with varying facial animation apps.
Search Interest
External References
Recent Images
There are no images currently available.