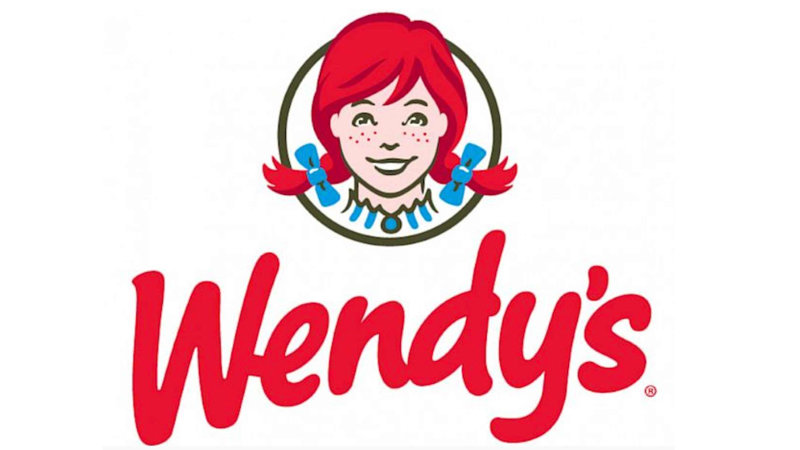 About
@Wendys is the official Twitter account of the Wendy's fast food chain. The account is known for their funny and sarcastic responses to customer complaints and questions.
History
In 2012, Wendy's VP of Advertising, Brandon Rhtoen hired Amy Brown to run Wendy's social media accounts. According to an interview with Mashable,[7] Rhoten hired her to be a "challenger with charm…the intent of the social media team is to represent the brand's voice as best as they can. When folks say, 'roast me,' we're going to have fun with that."
The Twitter account went viral in 2017 after an infamous interaction with a disgruntled customer who took issue with their slogan "fresh, never frozen," leading to media coverage and praise from other Twitter users.
As of March 31st, Brown has left the Wendy's corporation and resigned as their social media manager.[18]
Highlights
Fresh Never Frozen
On December 30th, 2016, Wendy's tweeted "Our beef is way too cool to ever be frozen."[1] On January 2nd, 2017, Twitter user @NHride, account now deleted, replied and accused Wendy's of lying, saying that they do in fact freeze their beef. In the ensuing exchange, Wendy's denied the accusation, eventually quipping to @NHRide "You forgot refrigerators existed for a second there" (exchange shown below).



On January 2nd, Twitter user @parkermolloy[2] tweeted screenshots of the exchange. Their tweet gained nearly 62,000 retweets and 153,000 likes. The Daily Dot,[3] AV Club[4] and other media outlets covered the exchange as well as the positive reaction it had received on Twitter. They also noted that @NHride had deleted their account, presumably out of humiliation. The success of the tweet led others to ask the Wendy's Twitter to roast them, which it did. The Wendy's roasts were compiled in a Twitter Moment[5] on January 4th.
Wendy Pepe
On January 4th, Wendy's responded to a user who asked "Got any memes?" with a picture of Pepe the Frog drawn in the likeness of the Wendy's mascot. The tweet, shown below, drew criticism and was deleted, causing the account to tweet, "Our community manager was unaware of the recent evolution of the Pepe meme's meaning and this tweet was promptly deleted."[6]

McDonald's Feud
On March 30th, 2017, McDonald's tweeted, "Today we've announced that by mid-2018, all Quarter Pounder burgers at the majority of our restaurants will be cooked with fresh beef." Wendy's responded to the tweet,[8] shown below, and said, "@McDonalds So you'll still use frozen beef in MOST of your burgers in ALL of your restaurants? Asking for a friend." The tweet received more than 74,000 retweets and 179,000 likes.

The tweet went viral and several major outlets covered the exchange, including USA Today,[9] Eater,[10] and CNBC.[11]
On March 6th, 2018, the @Wendys Twitter account recognized it was National Frozen Food Day and took the opportunity to mock McDonald's for its infamously frozen burgers. In a series of tweets, the account tweeted images of sad-looking McDonald's burgers (examples shown below). The tweets were covered by Uproxx.[21]



#NuggsForCarter
On April 5th, Twitter user @carterjwm tweeted[13] "Yo @Wendys how many retweets for a year of free chicken nuggets?" The tweet, shown below, received more than 57,000 retweets and 21,000 likes. Later that day, @Wendys replied, "18 million."

Following the exchange, @carterjwm posted a screencap of his conversation with @Wendys to Twitter (shown below), asking for retweets and saying "HELP ME PLEASE. A MAN NEEDS HIS NUGGS." By April 9th, the Tweet has received more than 1.9 million retweets and 435,000 likes.

On Twitter, @Wendys responded that they did not expect @carterjwm to receive this many retweets, saying that they were "officially shook."


On April 7th, Twitter published a moment about the challenge, documenting the exchange and popularity of the challenge.[12] Several major outlets covered the story, including CNBC,[14] Fortune,[15] The Verge,[16] and Fox News.[17]
Most Retweets Record
Less than a week later, talkshow host Ellen DeGeneres mentioned Carter's retweet challenge on her show (shown below), after it was reported that his nuggets tweet was on pace to become the most retweeted ever, surpassing Ellen's Oscar Selfie.
The race to the most retweeted tweet became something of a running joke on Ellen's show over the next few weeks. On the April 14th show, she enlisted actor Bradley Cooper to help keep her tweet at the top by recording a PSA (show below, left) asking fans to retweet her Oscar selfie. On April 18th, she interviewed Carter on her show (show below, right).
On May 9th, Carter's Nugget tweet became the most retweeted tweet of all time, passing Ellen's 3,430,242 retweets. @Wendys[20] commemorated the achievement by giving him the year's supply of chicken nuggets and by donating $100,000 to the Dave Thomas Foundation for Adoption, a Wendy's affiliated charity named after Wendy's founder Dave Thomas.[19]

Mixtape
On March 21st, 2018, the Wendy's Twitter account announced an upcoming mixtape for the 23rd of March with the text "fresh, never frozen beats." In addition, they posted a picture of a Wendy's hamburger in front of an all white background with the text "we beefin?" The post (shown below, left) received more than 2,400 retweets and 11,300 likes in six days.[22]
Two days, later the five-song mixtape entitled We Beein? was posted to Spotify, Apple Music and Google Play. In a tweet that featured screenshots of the mixtape for sale, the account wrote, "The mixtape drops now. Not pulling punches. We Beefin'." The post (shown below, right) received more than 76,000 retweets and 158,000 likes in four days.[24] The release reached #3 on iTunes hip hop charts.


Several media outlets covered the mixtape, including Complex, E! Online[25], HotNewHipHop,[26] ForTheWin,[27] Thrillist[28] .
On March 27th, Wendy's CEO Todd Penogor appeared on CNBC to discuss on the mixtape (shown below).
Search Interest
External References