This submission is currently being researched & evaluated!
You can help confirm this entry by contributing facts, media, and other evidence of notability and mutation.
Editor note: Super major work in progress. Editorships welcomed

About
Disney Channel is a basic cable and satellite television network that serves as the main flagship channel for The Walt Disney Company [1]
History
Disney Channel was launched in 1983 as a premium channel known as The Disney Channel. During that time, the channel's main purpose was to run repeats of classic Disney programming. It began transitioning to a basic cable service in 1990, then completely transitioned to basic cable in 1997, by which point it was renamed Disney Channel. Original programming also became a main focus around this point.
Reception
Disney XD

Disney XD is a spin off channel created in 2009 as a replacement for Toon Disney.
Related Subcultures
Kim Possible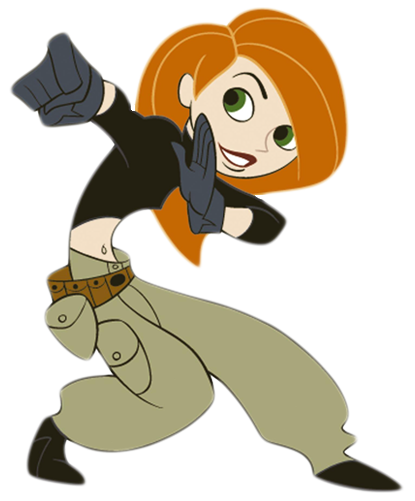 Kim Possible was a popular animated program on the Disney Channel. It's popularity made it one the first Disney Channel Original Series to gain more than 65 episodes.
Cory in the House

Cory in the House was a spin-off series of the popular program That's So Raven. It has since gained an ironic fanbase that jokingly call it an anime. It also formed an ironic crossover fanbase with Shrek, Bee Movie and Johnny Test called Shrek Bee Test in the House.
Phineas and Ferb

Phineas and Ferb is currently Disney Channel's longest running program, animated or otherwise. It focuses on two brothers who invent things to cure their boredom for the day along with their platypus, who is a secret agent who has to stop a loony evil scientist everyday. Premieres for new episodes often shuffle between Disney Channel or Disney XD.
Gravity Falls

Gravity Falls is an animated program that has gained a large following thanks in part to it's well crafted overarching mysteries, funny and memorable characters and for just being an all-around joy to watch. Much like Phineas and Ferb, this show gets shuffled around from premiering on either Disney Channel or Disney XD.
Wander Over Yonder

Wander Over Yonder is an animated program created by Powerpuff Girls and Foster's creator Craig McCracken. As well as co-produced by My Little Pony: Friendship is Magic creator Lauren Faust. Again, like most recent Disney Channel animated programming, premieres are shuffled between Disney Channel or Disney XD.
Star vs the Forces of Evil

Star vs the Forces of Evil is a animated program that is both seen on Disney Channel and Disney XD. It's colorful visuals and premise got it a significant following shortly after it premiered.
External References