Hide X Threads, Ignore X Posts, Do Not Reply To X Posters
About
Hide X Threads, Ignore X Posts, Do Not Reply To X Posters is a phrasal template and image macro calling for message board users to slow the spread of certain posters based on ethnicity, nationality, race or interests. The template is accompanied by a characitures of the stereotypes of the group being ignored on a keyboard. However, based on the drawing of the character in the meme, it is likely that the meme began as an anti-semitic expression against Jewish internet users. Outside of this format, the design of the character is used to identify shitposters worldwide as well as being a signature for the Australian Shitposters meme.
Origin
The origin of the meme is unknown. However, while the origin could not be confirmed, based on the drawing, it's likely that the earliest version of the meme was "Hide Jewish Posts" (shown below, left). The earliest available version was posted on September 24th, 2012 by an anonymous 4chan user in the /jp/ board (shown below, right).[1]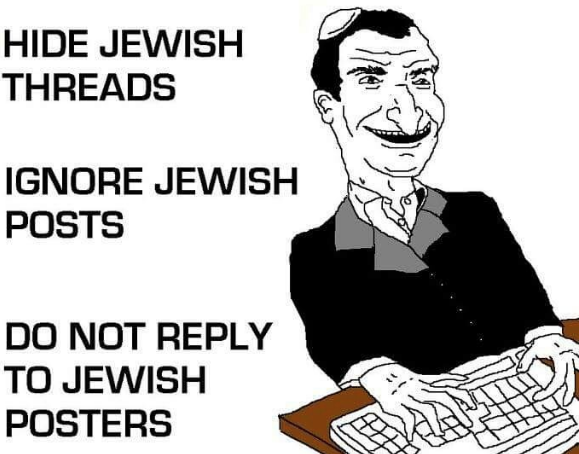 Spread
Over the next several years, people continued to post variations of the meme on various message boards. For example, on December 1st, 2013, an anonymous user on the /pol/[2] 4chan board published "Hide Catholic Memes" (shown below, left).
Other sites also hosted versions. On January 2nd, 2015, DeviantArt [3] user Teyrik shared a Furry version of the meme (shown below, center). On February 24th, 2018, Redditor muffler_kek shared a version of "Hide Cuman Threads." The post received more than 260 points (92% upvoted) in less than three years (shown below, right).



Various Examples






Search Interest
Not available.
External References
Recent Videos
There are no videos currently available.