About
Derpixon is an animator and artist best known for adult-oriented and Rule 34 content. Often compared to other online animators such as ZONE-Tan and Minus8, Derpixon has content of varying lengths from single pictures, loops and up to full 11-minute-plus videos. Most of their material can be found on Newgrounds where they have resided since 2015. Several of Derpixon's animations have gone viral over the years and often inspired memes, including FandelTales, Party Games and Mime and Dash.
History
Hentai Foundry
Before landing on Newgrounds, Derpixon had an account on HentaiFoundry, which was created on July 27th, 2014. The first piece of work uploaded to it was an Adobe Flash Player loop titled "Hard Time ANIMATED" on August 22nd, 2014. The animated loop[1] has been viewed over 225,000 times in seven years.
Newgrounds
The first piece of art Derpixon[2] posted on Newgrounds came on June 20th, 2015, and was titled "Sewer Doer – Short (18+)"[3] in the form of an interactive H-game with different scenes, which has a 4/5 star rating and over 630,000 views in six years. This was followed up by several commissions and shorts until February 18th, 2017, with their piece "NeaR: Automat-uh (18+),"[4] which was a direct parody of the reveal for Nier Automata. This was another click-through video, but in four years has attained over 1.6 million views.
Online Presence
Fandeltales
With their renown increasing, it was a matter of time before a long-form video came out to join the ranks of other high-profile animators. This was achieved on July 10th, 2018,[5] with the release of the 12-minute long FandelTales in which a group of adventurers gets the Goblin Slayer treatment, which had conveniently had a trailer released earlier that year — though the anime wasn't for three months after "FandelTales'" release. With over 4.5 million views in three years, "FandelTales" became one of Derpixon's most well-known animations.
Persona 5: Heartswitch
Four months later, on November 11th, 2018, "Persona 5: Heartswitch"[6] was released with a unique distinction compared to previous animations. With this video, Derpixon also created a SFW cut that could be spread around as a showcase of their talent without having restrictions on sexual content. This resulted in the NSFW cut of the Persona 5 parody receiving over 2 million views, and the SFW cut over 1 million (trailer shown below).
Party Games
Releasing on November 9th, 2019, Party Games [7] was another long-form animation that used original characters. In this animation, the characters played the classic party game Chubby Bunny with steep consequences for the losers. With over 4.6 million views in two years, "Party Games" was the most viewed video for two years. On YouTube,[8] "Party Games" was uploaded in its SFW incarnation, earning 1.3 million views in two years (shown below).
Mime and Dash
Mime and Dash was released on July 16th, 2021, and was an immediate success. Once again going in a unique route compared to predecessors, the long-form video has no voice acting, playing on the theme of mimes, and attained 6.8 million views on Newgrounds[9] within two months. The SFW version was uploaded to YouTube[10] on July 16th, 2021, where it obtained 4.3 million views in two months (shown below).
Related Memes
Mime Thinking Hard
Mime Thinking Hard, also known as Masked Character Thinking Hard or Mime and Dash Squint, is an exploitable GIF of a masked animated character from the NSFW web animation Mime and Dash squinting in thought as he attempts to understand something. Following the GIF's initial use as a meme in September 2021, it has been used to show someone making a supreme effort to think about and understand something, usually something simple and obvious.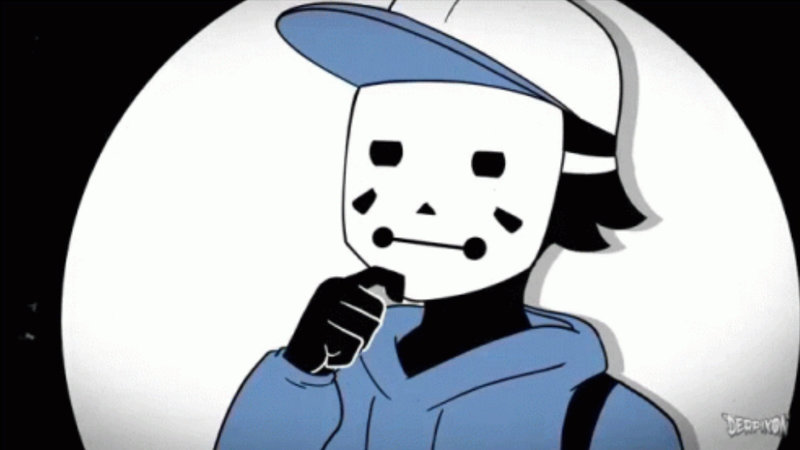 He's Pulling His Cock Out!
He's Pulling His Cock Out! refers to a viral video clip of YouTuber and streamer Cr1TiKaL reacting to an esports clip where one player stands up to take off his belt, Cr1TiKaL comedically yelling "he's pulling his cock out" in response. The clip was uploaded to YouTube in October 2021. Cr1TiKaL's reaction became the subject of memes in the following months, with the audio becoming a prevalent original sound in lip dubs on TikTok after being mashed up with a Derpixon video in early 2022.

Various Examples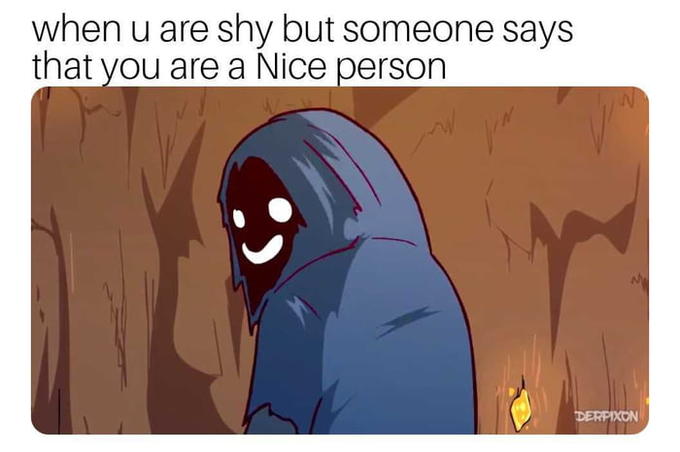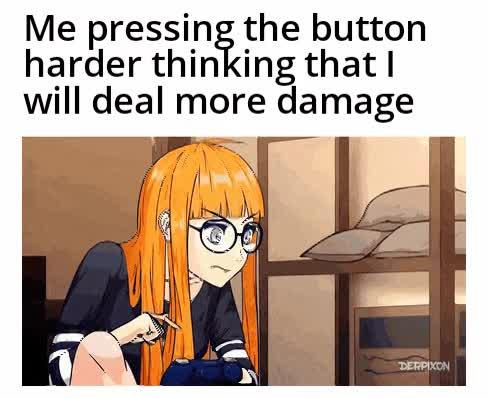 Search Interest
External References
All Videos 4 total
This gallery contains videos that may not be suitable for public viewing.
All Images 31 total
This gallery contains images that may not be suitable for public viewing.