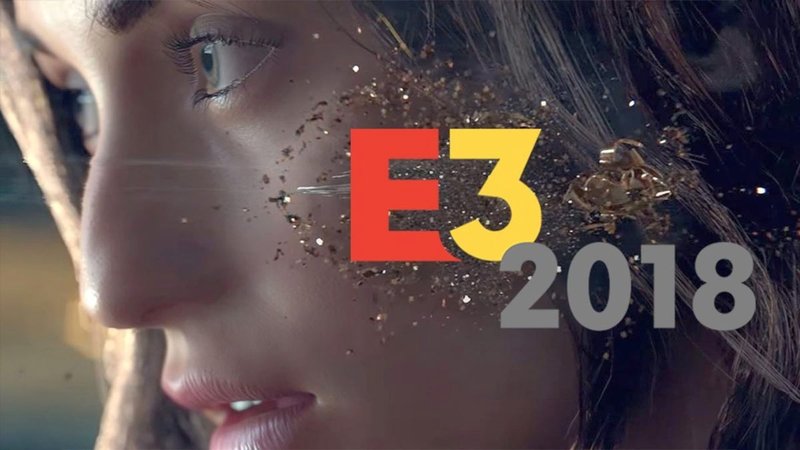 Electronic Entertainment Expo 2018
This submission is currently being researched & evaluated!
You can help confirm this entry by contributing facts, media, and other evidence of notability and mutation.
Overview
Electronic Entertainment Expo 2018 refers to the 24th Electronic Entertainment Expo (E3) conference for video game companies and developers. During the press conferences prior to the June 12th commencement of E3, several video game companies gave major announcements about upcoming video games.
Background
E3 2018 is being held in Los Angeles, California's Los Angeles Convention Center.[1] For the second straight year, the convention offered public access to the event. The convention technically begins on June 12th and goes to June 14th, where developers and creators will have booths for people to try out and talk about upcoming games. Press conferences from major companies began on June 9th.
Developments
Electronic Arts
Electronic Arts ran a separate event at the nearby Hollywood Palladium, revealing sequels to popular EA titles including Battlefield V, FIFA 18 and FIFA 19, Star Wars Jedi: Fallen Order, and Star Wars Battlefront II. One of the notable original games they announced was called Sea of Solitude, an indie game developed by Jo-Mei games and published under EA Originals (trailer shown below).
Bethesda
Bethesda presented on June 10th, with Todd Howard discussing upcoming titles. Most notably, Howard talked about the upcoming Fallout 76 game, which will be a "softcore survival" game that will be played entirely online. It will be a prequel to the entire Fallout series. He also announced Fallout Shelter for the Nintendo Switch and Playstation 4, which were immediately available to download after the conference. Finally, Howard confirmed a sixth Elder Scrolls game is in development, though other details are unclear.[2] He also poked fun at the continued re-releases of Skyrim by announcing Skyrim: Very Special Edition, which is a real app for the Amazon Echo one can play for free.[3]
Square Enix
During Microsoft's press conference, Square Enix released another trailer for Kingdom Hearts III, showing the cast in the world of Disney's Frozen (shown below). On June 11th, Square Enix revealed information about an upcoming Tomb Raider game, a new Just Cause game, and another trailer for Kingdom Hearts III that showed off the new Pirates of the Caribbean world (shown below, right).
Sony
Sony's conference showed further information and trailers about games including Death Stranding (shown below, left) and Last of Us Part II, whose trailer confirmed that Ellie is a lesbian and showed off impressive animation in a kissing sequence (shown below, right).
Other major reveals included a remake of Resident Evil 2, a new Spider-man game, and several other notable titles.[4]
Ubisoft
Ubisoft's press conference showcased a new trailer for Beyond Good and Evil 2 which notably featured the return of Jade, the protagonist from the first game (shown below, left), as well as trailers for a new Assassin's Creed game called Assassin's Creed Odyssey (trailer shown below, right), Star Link: Battle for Atlas (which notably features Star Fox from the game of the same name), and The Division.
Nintendo
Nintendo, as it has in recent years, forewent a traditional E3 presentation in favor of a Nintendo Direct. During the Direct, Nintendo most notably revealed a bevy of details about the upcoming Super Smash Bros game, Super Smash Bros Ultimate. The game will feature every character to ever appear in a Smash Bros game, as well as Daisy and Ridley. Also of note, Nintendo announced the Switch release of Fortnite, which was available for download fifteen minutes after the conclusion of the Direct. Nintendo also revealed details about upcoming Fire Emblem and Mario Party games, and many more.[6]
Search Interest
External References
Recent Videos
There are no videos currently available.