About
Adam Ellis, aka adamtots, is a cartoonist and writer who became known during his tenure at Buzzfeed for drawing webcomics intended to be relatable. Though he has amassed a large following, he has been criticized for his art style, particularly his tendency to cut-and-paste previous works.
History
Ellis is a native of Portland, Oregon.[1] He debuted with his blog Books of Adam[2] on July 12th, 2010, where he shared art and musings about various topics. On July 9th, 2013, he published Books of Adam: The Blunder Years,[3] a book of his art and various stories. He began posting his comics to Reddit on December 22nd, 2014. His first post to /r/funny[4] gained over 14,000 points (shown below).

He appears to have been hired by Buzzfeed in early 2015. The earliest comic of his with a Buzzfeed watermark posted to his Facebook page[5] appears on February 6th, 2015 (shown below). Ellis' work was written about by The Huffington Post[6] on April 12th of that year. He has since written many comics for Buzzfeed and has amassed over 796,000 followers on Facebook.[7]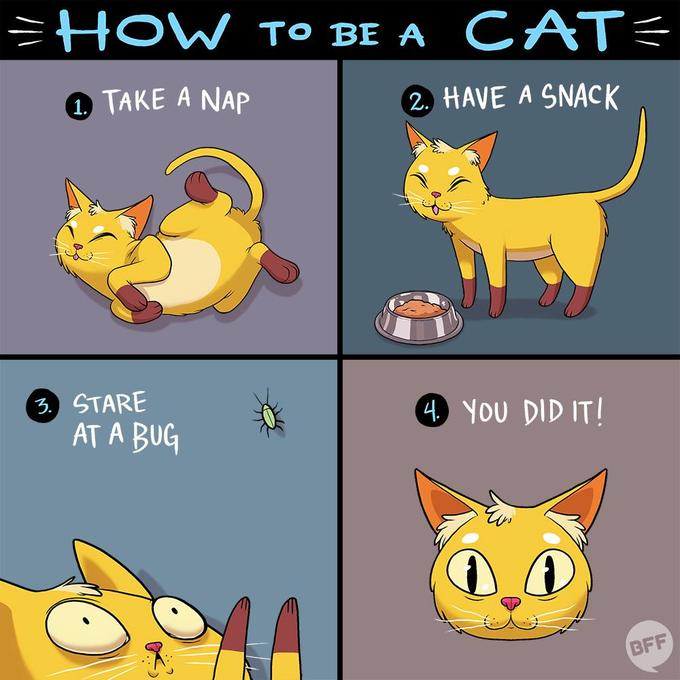 On January 17, 2018, he announced his leave from BuzzFeed to concentrate on solo projects, along with a comic reflecting said announcement.[11][12]

Criticism
Ellis has been criticized for his work, particularly his tendency to cut-and-paste previous images and faces for his comics. On May 18th, 2017, a question about the Adam Ellis hate was posted to /r/OutOfTheLoop.[8] In the thread, the top comment by wham00 reads:
"From what I've observed the comics are very low effort when it comes to the art and humor. His characters are for the most part static in every panel, with only very small changes in expression or eye position. He's been accused of using templates. Also the punchlines tend to be pretty lame, and he's just an obnoxious guy in general.
On July 1st, an entry on him was added to BadComicsWiki.[9] In the entry, the site notes how the static facial expressions of the comic were similar to the work of Ctrl+Alt+Del (shown below).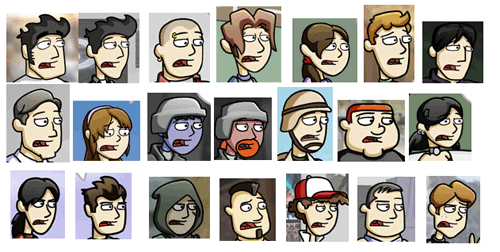 On July 25th, Ellis posted a comic about summer heat, which was soon noticed to be a near cut-and-paste job of one of his previous comics. Tumblr user candygarnet[10] pointed this out in a post that gained over 26,000 notes.

Various Examples






Search Interest
External References
Recent Videos
There are no videos currently available.