About
Bro! Not Cool refers to a scene from the Gillette's "The Best Men Can Be" advertisement in which one man stops another from approaching a female passer-by. Starting January 2019, a two-panel screen capture of the scene has been used as a template for object-labeling memes.
Origin
On January 14th, 2019, the Gillette YouTube channel[1] uploaded a short film titled "We Believe: The Best Men Can Be". In one scene of the video, a man tries to approach a female passer-by only to be immediately stopped by another man.
Bro! Not cool, not cool.
Spread
On January 25th, Redditor[2][3] jillianbrodsky posted a two-panel meme and a template based on the scene to /r/MemeEconomy subreddit. The post gained over 33,900 upvotes in three days.


In the following days, versions of the meme were posted across numerous subreddits, including /r/dankmemes[4], /r/memes[5], /r/bonehurtingjuice[6] and /r/prequelmemes[7], and on Instagram[8].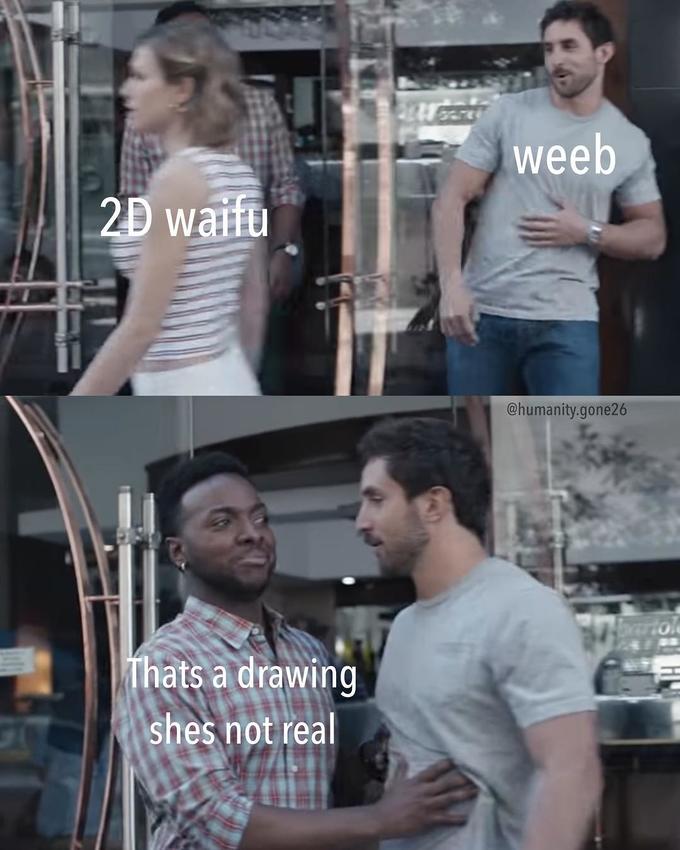 On February 2nd, 2019, YouTuber[9] PewDiePie reviewed several examples of the meme in an episode of Meme Review.
Various Examples






Search Interest
External References